Asda snaps up Polaroid telly tech
Focused on home entertainment
Polaroid has a deal in the frame with Asda, which will see a range of the photography-mogul's other tech – including budget tellies and home theatre systems – retail through the supermarket exclusively.
The range includes a Polaroid 42in passive-3D 1080p LCD TV, which comes with four sets of glasses for £399. You can pick up a 32in LED goggle-box for £219.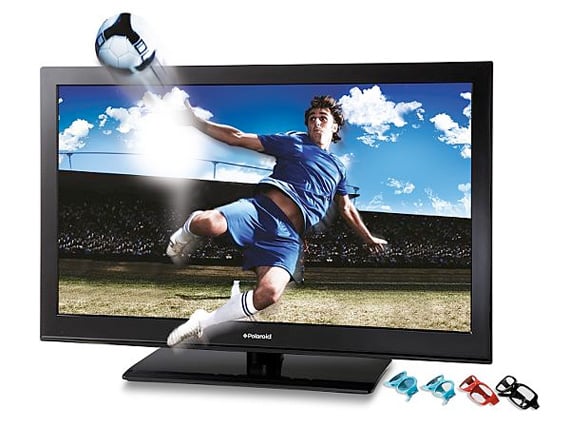 There's also a budget DVD player for £20, a 7in portable DVD system for £45 and various home theatre systems, set top boxes and speaker docks for under £40.
The Polaroid range launches in Asda stores from 26 July 2012. Any overheating problems and you can always grab some frozen peas from aisle four. ®