'Printed boat' places second in novelty race
Getting serious with 3D printing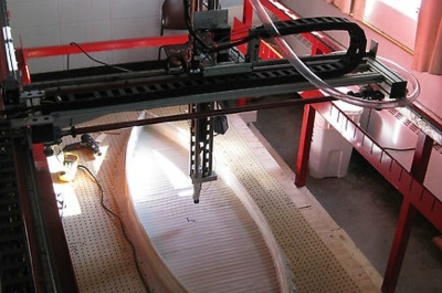 A student club from the University of Washington has not only used 3D printing to build a boat – it's taken the boat to second place in the university's annual Milk Carton Derby at Seattle's Green Lake.
Even better than that: the 3D printer had to be set up to use HDPE – milk carton plastic – to print the boat, a material which mechanical engineering professor Mark Ganter says is "horrible … it shrinks, it curls, it doesn't want to stick to itself".
The craft was classified as an unofficial entry in the adult open category, where it finished second.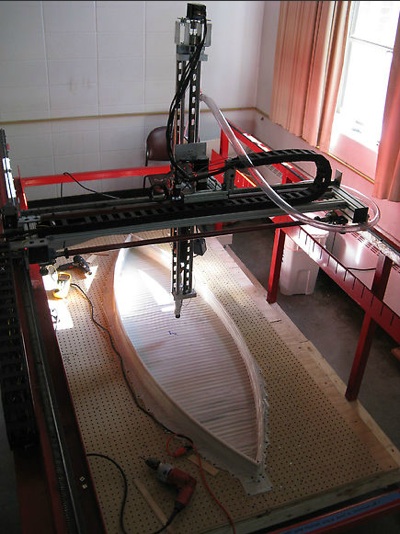 UW's printed boat under construction in the "hacked" plasma cutter.
Source: University of Washington
According to this outline at the University of Washington, the task included hacking a large plasma cutter to take a home-made extruder, and worked out how to deal with 2 percent shrinkage of the roughly 250 milk jugs used to produce a 40-pound (18 kg) boat that can carry a 150-pound (68 kg) person.
The "hacked" plasma cutter became a rig that carried the print head around the fabrication area to deposit the HDPE (picture) that created the boat.
This article at the University of Washington includes a more extensive slideshow – including images proving that the creation actually floats. ®
Sponsored: Detecting cyber attacks as a small to medium business