Apple building 'tactical' data center with 'mantrap' doors
Compact, high-security partner for ginormous North Carolina facility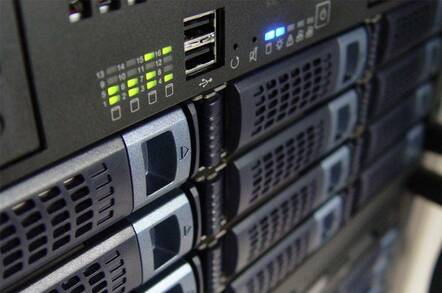 Apple has filed permit papers revealing that it plans to build a high-security "tactical" data center on the grounds of its humongous $1bn center in Maiden, North Carolina.
Although dwarfed by the main Maiden data center's 500,000 square feet, the new 21,030 square foot building – budgeted for a mere $1,885,129, according to the charmingly named Hickory Daily Record – has some interesting aspects of its own.
For one, the design plans that Apple filed with the county refer to the building as being a "tactical" data center – although exactly what that means is open to speculation. Possibly the new building will house even-more-top-secret-than-usual projects that Apple engineers are developing.
That's a mere guess, of course, but as the HDR points out, the new data center will include an even higher degree of security than that employed by the main data center on the site – which is no slouch in the security department itself.
For example, the design plans indicate that the new building will include "mantrap" doors designed for high security situations, which include two interlocking doors with the vestibule between them – the mantrap.
In addition to the security doors – one at either end of the building – the entire facility will be surrounded by an eight-foot chain-link security fence, according to the plans.
The 11-room building, the plans note, will include 22 air conditioners, five fans, and 14 humidifiers. One possible disappointment for more modest North Carolinians will be that the facility will have only one unisex bathroom.
Interestingly, the new data center is, as the HDR puts it, "t-boned" to the existing 500,000 square foot facility, and plans indicate that the footprint for a matching giant facility parallel to the big 'un is still in Apple's thinking, and it will be similarly t-boned to the new mini-facility.
Perhaps the "tactical" nature of the new data center has something to do with its function as a bridge between the existing 500,000 square-foot facility and its eventual twin.
Or perhaps not – and it's highly unlikely that either your Reg reporter or you, dear reader, will ever make it through the mantraps to find out. ®
Sponsored: Your Guide to Becoming Truly Data-Driven with Unrivalled Data Analytics Performance