Servers save Intel's Q2, and probably the year
Xeon E5 push to 2012 timed perfectly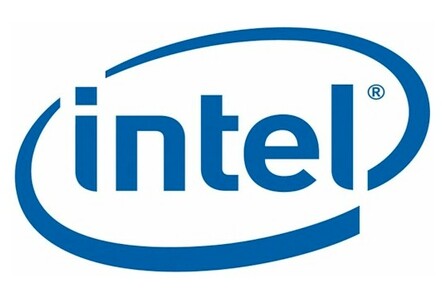 Intel was expected to start rolling out its "Sandy Bridge" Xeon E5 processors last fall, perhaps around September and then by the end of the year. And it is a good thing for Intel that this didn't happen.
In the second quarter ended in June, Intel's Data Center Group – which includes processors, chipsets, motherboards, and other items such as network and interconnect adapter cards – did much better that its parent did overall, with sales up 15.1 per cent to a little over $2.8bn. Overall, with PC product sales in a slump and various other products in the mobility area stomaching a 20.2 per cent sales decline, Intel was only able to grow sales by 3.7 per cent to $12.6bn. Outside of Data Center Group, Intel's revenues only rose by eight-tenths of a point.
So, in a way, the rollout of the Xeon E5-2600 processors in March and the Xeon E5-2400 and E5-4600 processors in May – which ramped into production during Q2 among Intel's server customers – helped boost sales perhaps more than would have otherwise been possible. Revenues in the Data Center Group were up 14 per cent sequentially. If the initial Xeon E5-2600s had come out around September or so, Intel might have some 'splaining to do right about now.
The operating income picture was much the same. In the Data Center Group, operating income rose by 15.4 per cent – slightly faster than sales – to $1.39bn. Profits in the PC Client Group were a little less than revenue growth, rising only 4 per cent to $3.42bn, and in those other businesses, losses went up by a factor of 10X to $335m. Somebody ain't getting a bonus.
While the health of the 22 nanometer Tri-Gate process was key to Intel's desktop, notebook, and future tablet and smartphone businesses, there is not a lot of play in the server racket for 22 nanometer, according to Intel CEO Paul Otellini. The only 22 nanometer server part is the Xeon E3-1200 v2, announced in May – used predominantly in single-socket workstations and increasingly in microservers. Currently, about 25 per cent of its client chips are new "Ivy Bridge" designs. Intel now expects that about half of its desktop and notebook processors sold in the third quarter will be etched with 22 nanometer processes, and this bodes well for the eventual shift to this process for server processors.
Ironically, it may turn out that the Xeon Phi x86-based coprocessor, which aims to compete against GPU coprocessors in the supercomputing space, may be baked before Ivy Bridge Xeon processors. Intel said back in June that it would be in production with the Xeon Phi chips, which will have at least 50 x86 cores, by the end of the year. Otellini said that Intel had 40 OEM customers signed up to use the Xeon Phi chips in products.
"Ivy Bridge-EP" and "Ivy Bridge-EN" processors for machines with two or four sockets are not expected until early next year, but there is always an outside possibility that Intel could surprise us. With Advanced Micro Devices not expecting to do anything too dramatic with its future "Piledriver" Opterons, the heat is off Intel at the moment in server land at exactly the time Intel needs to focus on PCs, tablets, and smartphones.
Otellini said on the call that a rich mix of processors combined with a boost in chip volumes resulted in a push up for sales in the Data Center Group in the second quarter. "In fact, the mix of our highest-performing Romley products was more than two times that of the prior-generation Westmere at the same point in its ramp," he said, adding that sales to hyperscale cloud providers growing at more than twice the rate of the server market at large. That's another way of saying that cloudy server sales are pulling up the class average big-time.
Otellini said that channel partners that had formerly focused on the PC component and distribution biz have shifted upstream to servers and storage as notebooks – which come preconfigured and don't have a lot of options – have dominated the PC space.
As for Intel's position in servers, Otellini was blunt: "I think our position in servers is unchanged and is really quite good." ®