Cockfighting Reg hack cursed with cancer
Animal lover less than impressed with battling poultry
FoTW My piece last week on a chance encounter with the film Cockfighter didn't go down to too well with one anonymous animal lover.
Hiding behind the safety of a Tor Exit Router, the evidently unhappy bunny flamed away:
For promoting cockfighting, I hope Lester Haines entire body gets riddled with cancer and dies a slow and horrifically painful death.
Well that's charming. Your humble hack is aware of the dangers of falling foul of the whale-hugging brigade, and has accordingly cancelled a forthcoming major event that would have injected some much-needed cash into the moribund Spanish economy.
It's a real pain, because I'd already had the posters printed: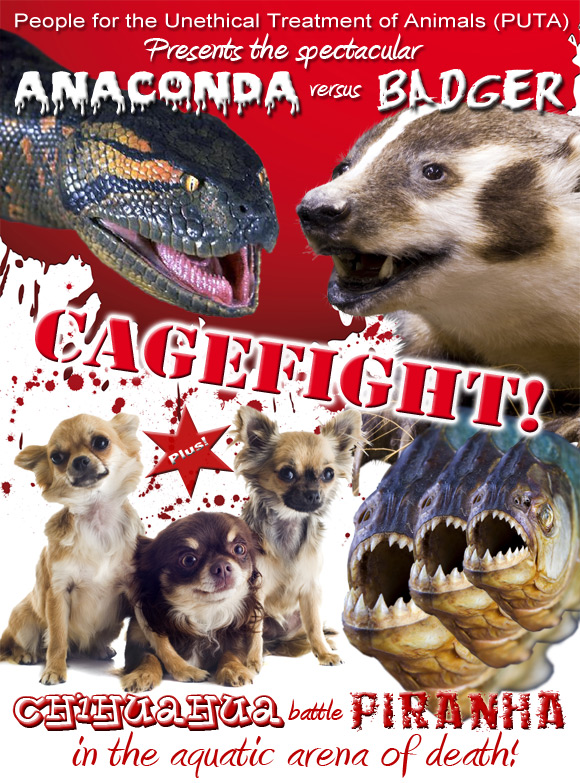 Any reader who needs an anaconda, a badger, 20 chihuahua puppies and a tankful of piranha, drop me a line. ®
Sponsored: Detecting cyber attacks as a small to medium business