Dell airdrops military-grade data-centre-in-a-crate
Big data goes to war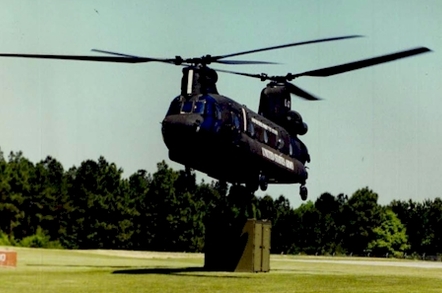 You need to compute everywhere and anywhere in this world these days, and thankfully you can always get some iron on the end of a cable to crunch the numbers.
Unfortunately, connecting into a central data centre is sometimes not only difficult but undesirable for security reasons.
That's when you go for what Dell is calling its Tactical Mobile Data Center, the next in a line of shipping container-housed modular data centres that various Dell divisions have put together over the years.
Dell's Data Center Solutions (DCS) unit is famous for building containerised data centres for Microsoft's Chicago hyperscale facility, which powers the Azure platform cloud using bespoke servers that went inside the containers.
But Dell Federal, the unit of the IT vendor that does deals with the US government, and by extension allies of the United States that often want similar gear, has also been forging its own variants of containerised data centres. A key goal is to meet the needs of the military and also customers in higher education and in the oil and gas industry, which have slightly different needs than the typical hyperscale data centre created by DCS.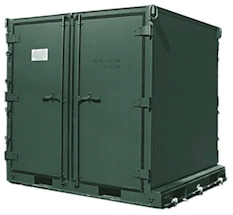 Outside view of Dell's Tactical Mobile Data Center
The Tactical Mobile Data Center is based on an ISU-96 shipping container commonly used by the military and often equipped with refrigeration units to keep its contents cool. In this case, explains John Fitzgerald, CTO at Dell Federal and formerly a major in the US Army Field Artillery Corps, the military wanted a portable data centre that "blended in" with other containers (and therefore would not be a target) and that could also be moved around easily.
ISU-96 containers are common and the military as well as other industries have the equipment in place to move them around, so this is a logical choice for a readily portable glass metal house.
There are a number of components to the Tactical Mobile Data Center. The IT Pack is an ISU-96 container that has three 42U racks and offers a total of 120U of empty space; there are three power distribution units in the racks, which eat up some space. The baby data center has red and blue tactical lighting and also has standard lighting with service outlets.
It also has fire suppression and emergency power-off units and integrated airflow cooling with a backup ventilation unit. The data centre comes with external copper, fibre, or BNC quick-connect links to the outside world. The three racks can pack up to 10,000 pounds of IT gear in them and this iron can consume as much as 45 kilowatts and still stay within the cooling envelope of the box.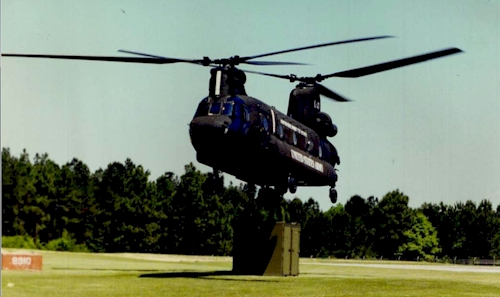 Boeing, Boeing, gone ... to war
The base ISU-96 IT Pack box assumes that you buy an air-conditioning uninterruptible power supply unit, which uses a glycol-based closed loop system, to cool the data centre. This AC/UPS Pack has a battery backup and power conditioning system, and can use grid or generator electricity feeds. It also fits into a separate ISU-96 container.
Emerson Power is supplying the power and battery units in this particular setup, but Fitzgerald says that Dell has other direct free cooling and air-cooled variants of the TMDC for specific environments where refrigerant cooling may not be an option.
Both units have remote environmental and security monitoring, including video cameras and intrusion detection, as well as the typical physical security you'd expect from a military installation.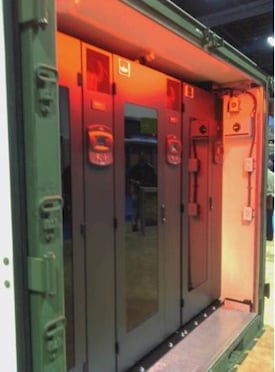 Tactical Mobile Data Center with the doors off
The IT Pack and the AC/UPS Pack containers are both 3G flight certified, which means they can be loaded up inside the Lockheed Martin C-5 Galaxy and C-130 Hercules, Boeing C-17 Globemaster, and McDonnell Douglas KC-10 extender military airframes as well as transported by copters such as the Boeing CH-47 Chinook shown above, and various means by road and rail. The data centre can be forklifted from any side and is weather, dust and sand-proof, and wherever you have power and networking, you can get it fired up in short order.
The IT Pack has an initial list price of $221,500, and that does not include the cost of the server, storage, and switching gear from Dell (or possibly others) that you slide into it. This also does not include the cost of the AC/UPS Pack, for which pricing was not available at press time.
The TMDC has been in beta testing with one customer thus far, and now that it has been 3G flight certified, it can be more widely deployed, says Fitzgerald. Dell's Global Infrastructure Consulting Services arm is building the mobile data centres in its Austin, Texas and Miami, Florida factories for the US military.
There is an expectation that American allies will want them as well and they will be manufactured overseas too. ®
Sponsored: Detecting cyber attacks as a small to medium business