Oracle UK boss ousted to channel after 'sales slump'
Callaghan job swap amid claims of missed targets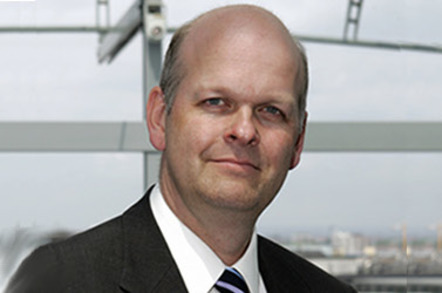 Oracle UK and Ireland boss Dave Callaghan has been switched out of his role amid claims that the Blighty wing missed its sales target by about ten per cent.
In a straight job swap, Callaghan has been handed control of EMEA channels and Dermot O'Kelly has moved in the opposite direction to take the hot seat. The exchange happened in recent weeks at the start of the vendor's new fiscal year and followed sluggish systems sales by Oracle's UK wing, sources claimed.
Oracle refused to comment on the change, but according to the latest corporate bio blurbs, Callaghan, who has been with Oracle for more than a decade, is senior veep for alliances and channel across the region. It stated: "He is responsible for all aspects of the Oracle Partner Network across the region."
Callaghan joined Oracle from KPMG and is president of Intellect and the British Quality Foundation, and a board member of e-skills UK.
Well-placed insiders claimed the database giant's operation in the UK and Ireland "over-achieved" in the past eight years, but in the past fiscal was "diluted by the hardware business".
In his capacity as senior veep for Oracle UK, Ireland and Israel, O'Kelly will also closely guard Oracle's key accounts (read, customers it sells to directly). He pitched up at the vendor in 1997 and his previous roles included managing director of consulting sales in UK and Ireland, and senior veep for Oracle Hardware.
Sources say his closeness to the system business - he helped oversee the integration of Sun Microsystems - was one of the key reasons he was chosen for the role. "He is seen as a strong transformational manager," whispered one. That said, the integration of Sun - though a mammoth task - did not exactly run smoothly and resellers complained about issues with rebates, elongated lead times and other supply chain issues.
The SVP movements came amid other headcount reshuffling as Oracle integrated the application, technology and hardware channel support teams, reducing costs and the points of contact for resellers. The number of staff exiting the business is not known.
Sources claimed O'Kelly will look to implement the same strategy for the direct sales team as Oracle. ®