Speaking in Tech: Will big biz swallow the seven-inch tablet?
Plus: The 'death' of social media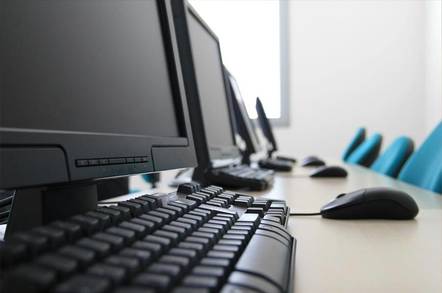 Podcast

It's another episode of The Register's enterprise tech cast, and this week your hosts – Greg Knieriemen, Ed Saipetch and Sarah Vela – are debating whether it's still worth engaging with social media – Greg thinks not – and whether widespread adoption of the 7-inch slab is really going to take off in the BYOD enterprise game.
The Big Twitter Purge
The gang play the "Which Twitter creeper has a real job" game.
Greg and Marc Farley experiment with Google hangouts.
Public Google hangouts are a nightmare.
Out of 44 people who jumped in (and most getting bounced out), we found one networking geek in the Czech Republic so we decided to start over and we had a good convo about the Mini iPad vs Nexus 7
7 inch Tablet Wars: Apple vs Google vs Amazon
Enterprise BYOD will be all about 7-inch, Wi-Fi tablets in a year
Wi-Fi only will be a security problem
7 inch is a better form factor
Android security is getting better
Is there really a BYOD problem?
Tablets in business meetings
Real world BYOD problems
Cisco routers managed by the cloud... and a really bad corporate lawyer writing horrible terms of service...
Listen with the Reg player below, or download here.
Podcast Subscriber Links
Subscribe through iTunes
Subscribe through Google
Subscribe through Stitcher
Sponsored: Detecting cyber attacks as a small to medium business