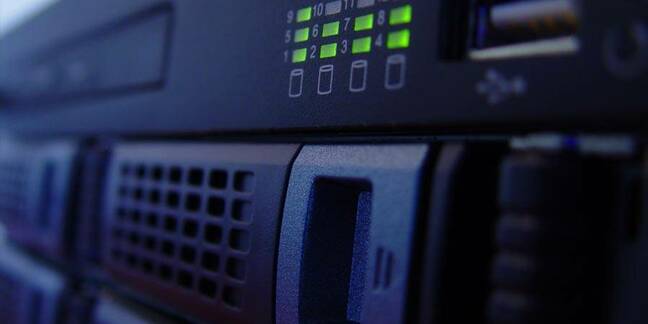 SMART has introduced a solid state drive that can do 50 full drive writes a day for five years using consumer-grade MLC flash; that's 89,000 P/E cycles and a 50X jump up from the raw NAND rate.
The new product is the Optimus Ultra Plus: a 2.5-inch, 6Gbit/s SAS SSD that has the same performance numbers – 500MB/sec dual-port read and write bandwidth, 1GB/sec wide port bandwidth, 100,000 random read IOPS and 60,000 random write IOPS – as the 25 drive writes/day Optimus Ultra. This compares to the original Optimus SSD which can do one full drive write a day.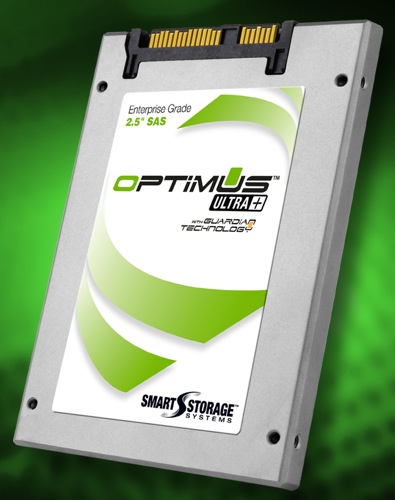 SMART says that raw consumer-grade 2-bit MLC NAND can do less than one full drive capacity write a day for five years. Let's do some math; one drive write/day for five years is 1,780 program/erase (P/E) cycles. Fifty drive writes/day for five years is 89,000 P/E cycles, well up with single level cell (SLC) flash. Part of SMART's marketing pitch is that you can replace costly SLC flash drives with its cheaper extended life MLC flash drives.
Its Guardian Technology platform uses some digital signal processing techniques to get this extended endurance.
Let's extrapolate the idea here and think what SMART could do with shorter life 3-bit flash (TLC). It's not a linear extrapolation so we'll apply a 35X endurance improvement to the raw TLC instead of a 50X one, and arrive at 35 x 1,250 = 43,750 P/E cycles for 3Xnm (39-30nm) process technology TLC and 35 x 750 = 26,250 for raw 2Xnm (29nm-20nm) process TLC. That equates to roughly 25 and 15 full drive writes/day for five years respectively; not bad at all.
Seagate-bought DensBits is developing a TLC flash controller that can run at 10,000 P/E cycles; less than half our computed number for SMART's technology applied to 2Xnm TLC. Perhaps our extrapolation of a 35X improvement is just way off base. We're asking SMART what it thinks about it.
The Optimus Ultra PLus drive is sampling now. ®
Sponsored: Practical tips for Office 365 tenant-to-tenant migration