Ghost In the Shell: Stand Alone Complex: Solid State Society on Blu-ray
Section 9 regroups for one more case
Review First released in its native Japan in 2006, GITS:SAC:Solid State Society (to contract its convoluted full title) was not created for cinemas but as a feature-length original video animation (OVA) destined for TV broadcast and DVD sales.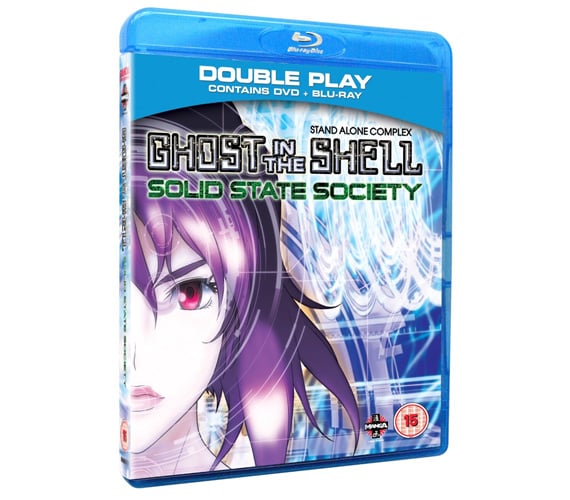 GITS:SAC:Solid State Society gets the Blu-ray brush-up
Unquestionably the least-known instalment of the Ghost In The Shell anime franchise here in the West, Solid State Society has enjoyed considerable success in Japan with even a 3D cinema version being released last year.
For those less familiar with Ghost In The Shell, here's a quick backgrounder. It's a cyberpunk military police thriller set in a futuristic Japan in which cybernetic surgery has become commonplace. Originating as a late-1980s manga by Shirow Masamune, it follows the efforts of a covert police unit called Section 9 led by cyborg-babe 'Major' Kusanagi to deal with cybercrime and state security.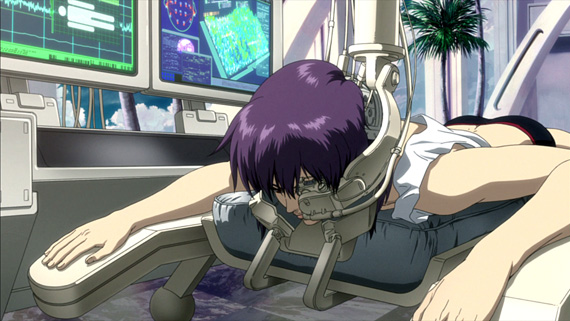 Major Kusanagi enjoys the benefits of Section 9's private health insurance
A good-looking but po-faced movie adaptation of the manga was released to cinemas in 1995, followed nearly ten years later by the extraordinary, jaw-dropping, bladder-loosening, impenetrable mind-fuck that was Ghost In The Shell 2: Innocence in 2004.
These spawned two immensely popular 26-episode TV series under the title Ghost In The Shell: Stand Alone Complex between 2002 and 2005. These provided a reboot of the scenario, inserting more variety and humour with unspeakably complex storylines concerning political intrigue, immigration and terrorism.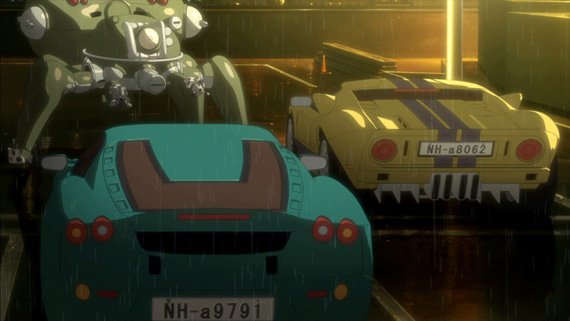 Nissan designed these two concept cars for the film
Solid State Society continues the timeline from the end of the TV series, not the two cinema films. Kusanagi has resigned from Section 9 to be replaced by Togusa, the rookie cop from GITS:SAC. However, it soon transpires that his team and the freelance Kusanagi are chasing the same enigmatic cybercriminal 'Puppeteer' in a sprawling tale of hacking, cybernetic ethics, child abduction and social care for the elderly.