Storage company bribed bankers to win fat contracts - Feds
FalconStor grafted hard to win bank IT chiefs' favour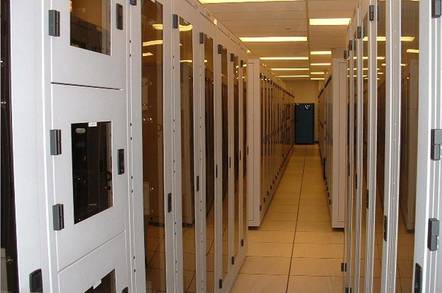 FalconStor bribed banking executives with gambling, golf, stock and gifts to get $12.2m of business. That's what led to the founder's ousting, fines and a deferred prosecution agreement.
The US Department of Justice says:
One JPMorgan Chase executive received 25,000 FalconStor stock options and 40,000 restricted FalconStor shares, both fraudulently granted in the name of the executive's brother. FalconStor also authorized a $240,000 bonus to be paid to one of its salespeople directing that $100,000 be deposited into a gambling account in Las Vegas, Nevada, for the benefit of the same JPMorgan Chase executive.
FalconStor falsely recorded this expenditure as "compensation to an advisor" or as "employment bonuses." The bank execs worked in JPMorgan Chase's Global Technology Infrastructure division, responsible for purchasing the bank's IT storage products.
The bribes resulted in "three contracts for the licensing of FalconStor's storage software and related maintenance services. The contracts totalled $12.2 million and represented approximately 7 per cent of FalconStor's revenue during the period 2008-2009."
Loretta Lynch, the US Attorney for the Eastern District of New York, said:
"Rather than let their product compete fully and fairly in the marketplace, FalconStor resorted to bribery and graft to win important contracts, in a scheme that reached the highest levels of the company. Such conduct corrodes the integrity of a fair and open marketplace and destroys the public's confidence in our economic system … Corporations should also heed this warning – hiding bribes in fraudulent books and records only exacerbates the crime and the punishment."
Once FalconStor's board realised what was going on they forced the resignation of ReiJane Huai, the company's founder and CEO, and his replacement by Jim McNiel.
Where now for FalconStor? The company has made losses in each quarter in fiscal 2010, 2011, and the first 2012 quarter. While it has been pre-occupied with this tragic business its competitors, like DataCore, have been energetically developing their products and reacting to the cloud. FalconStor really needs to get flying again.
It has four product lines; a VTL (virtual tape library), a deduplication system, a continuous data protection product, and a SAN virtualisation product called the Network Storage Server. What we expect is for FalconStor to get more deeply involved with the cloud, sending backup data there for example, and having some SAN storage located there with an on-premise cloud storage gateway. FalconStor needs to spread its product development wings and get going again. Flash might be something it could get involved in as well, ditto big data. ®
Sponsored: Practical tips for Office 365 tenant-to-tenant migration