Overland patent broadside: Targeted firms vow to fight
Let's get ready to grumble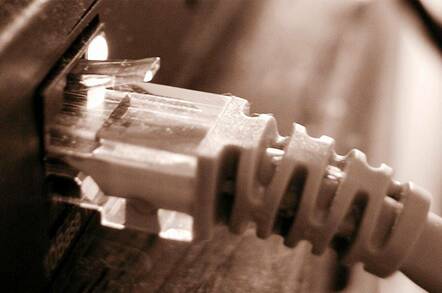 Quantum and other vendors being sued by Overland Storage for allegedly infringing its patents are in more of a mood to fight than settle.
On Friday Overland - the supplier of REO and NEO tape and disk protection systems, and Snap-branded filers - said it was suing Quantum, Venture Corp, Spectra Logic, PivotStor, Qualstar, Tandberg Data GmBH and Tandberg Data Corp, accusing them of unlawfully using patented technology.
These patents were ruled as valid by the US International Trade Commission after Overland launched similar legal action against Germany-based tape automation supplier BDT. But the ITC, in its initial determination, dealt Overland a blow by declaring BDT had not infringed the patented designs. A final decision on the BDT case is due in October.
Quantum spokesman Alistair Washbourn said of the latest legal action: "I can't comment on the specifics of the lawsuit except to say that we are well-positioned to defend ourselves and will certainly do so. I would also note that we are confident our customers will not be impacted."
Spectra Logic's marketing VP Molly Rector added: "Spectra Logic is aware that Overland has filed lawsuits in the San Diego federal court accusing Spectra Logic and others of infringing two of its patents. Those patents are currently in litigation before the International Trade Commission (ITC), which has issued a preliminary ruling unfavourable to Overland. The details of that ruling are not yet available.
"Spectra Logic has a policy of respecting the legitimate patent rights of others and also a strong policy of aggressively defending itself against unwarranted charges of patent infringement.
"Overland has not previously notified Spectra Logic of any alleged patent infringement, and therefore Spectra Logic intends to study the newly filed lawsuit and to investigate Overland's contentions in light of the ITC's ruling."
Tandberg Data said it has yet to examine the details of Overland's claims.
El Reg also asked PivotStor and Qualstar for their reactions. Venture Corp is based in Singapore and supplies tape libraries to OEM partners, one of which is understood to be Quantum. Overland hired lawyers DLA Piper on a no-win-no-fee basis for its latest intellectual property bout. ®
Sponsored: How to Process, Wrangle, Analyze and Visualize your Data with Three Complementary Tools