Micron's Elpida buy is GO for $2.5bn - and then there were three
Any DRAM you like. Provided you like Samsung, Hynix or Micron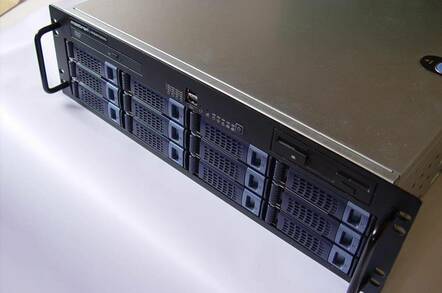 Confirming previous reports, Micron is spending $2.5 billion to buy bankrupt and debt-ridden Japanese DRAM manufacturer Elpida and so double its DRAM market share to 24 per cent, second only to Samsung.
This was reported by the Nikkei media outlet DRAMeXchange in Japan late last week. The report says that although some 70 per cent of the 200 billion yen acquisition price will be used to repay Elpida debts, that would leave 70 per cent of Elpida's debts unpaid with corresponding losses to debtors.
Micron will invest 100 billion yen - $1.25 billion - in building up DRAM product at Elpida's fabs, including one in Hiroshima, helping to safeguard Japanese government interests. After the acquisition Micron will have around a quarter of the global DRAM business, as will Hynix, with Samsung holding over 40 per cent.
DRAMeXchange said Micron plans "to continue migration from the currently mainstream 45nm process to 30nm and 25nm technology."
Micron has issued no statement about buying Elpida and none is expected until the nuts and bolts of the acquisition are all cut and dried, so to speak.
DRAMeXchange commented: "the emergence of three major DRAM players will help DRAM chip price gradually stabilise, bidding farewell to the price-slashing market competition of the past."
Base storage technologies like hard disk drives and DRAM are consolidating down towards stable groups of three suppliers. These are Seagate, Toshiba and Western Digital in the disk drive business, and Samsung, Micron and Hynix in the DRAM business.
Base product factories are vastly expensive, and output is measured in tens of millions of units or more. As market demand moves up and down there are periodic supply gluts and famines, with consequent high prices followed by price cuts and an inability to sustain profits by the smaller players, such as Elpida in DRAM. That gets them into trouble as they can't fund the relentless improvement in manufacturing fab processes and keep up with the main players in reducing per-unit production costs.
The flash fab business is going the same way, with Samsung, Micron and Toshiba, and, overall in disk, DRAM, and flash, there is a risk of oligopolistic suppliers manipulating production to keep prices high and stable.
It's thought that after the acquisition completes, Elpida plants will concentrate on mobile DRAM production with Micron focusing on server DRAM and NAND. Elpida's Rexchip subsidiary will focus on commodity DRAM. ®