Two-thirds of Americans reckon Barack Obama would be better than his Republican presidential rival, Mitt Romney, at defending the Land of the Free when Mars attacks.
While Romney is punters' favourite for fixing the US economy, Obama will do a more sterling job of protecting planet Earth from little green men with lasers.
Of course, only 36 per cent of them actually believe in the "existence of UFOs", by which we think they mean extraterrestrials rather than the presence of unidentified lights in the sky. You know, things that we can't prove exist.
Saying that, 79 per cent of Americans are convinced their government has been hiding information about UFOs so, alien believers or not, the general consensus is that the Men in Charge have been subverted by the Men in Black and can't be trusted to tell the whole truth.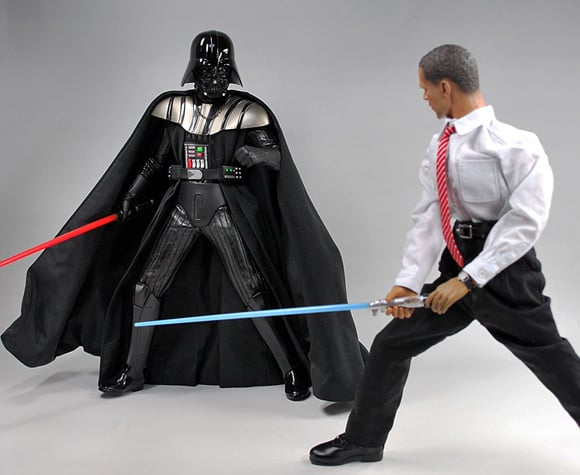 "Back to your spaceship or I'm gonna get medieval on yo' ass"
The study of voters' preferences was conducted by Kelton Research, which polled over 1000 Americans for a National Geographic series called Chasing UFOs.
Given the opportunity to choose who they'd really want defending democracy if aliens attack, Americans turned to their superheroes, with 21 per cent putting faith in the muscles of the mighty Hulk, 12 per cent suggesting Batman would be best to beat them off, and just eight per cent choosing to front their friendly neighbourhood Spider-man.
Fools. It's got to be Doctor Manhattan. ®
Sponsored: How to simplify data protection on Amazon Web Services