Dell extends XPS laptop line
14in Ultrabook and more
Dell has extended is XPS line of laptops, with 14in and 15in models joining the 13in Ultrabook it launched earlier this year.
The bigger of the new machines can't claim the right to attach Intel's skinny laptop trademark to their names, but the XPS 14 does.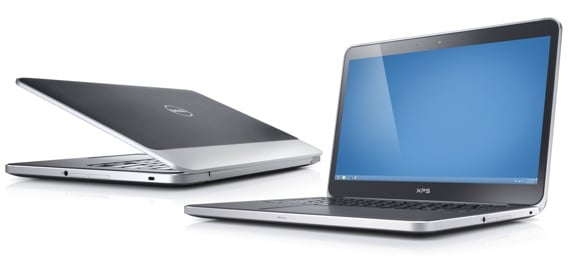 XPS 14 Ultrabook
It comes with a choice of Core i5 and i7 Ivy Bridge CPUs which provide the integrated graphics, though Nvidia's discrete GeForce GT 630M 1GB GDDR 5 chip is available in some models. The GPU drives a "900p" display - 1440 x 900, presumably.
There's a standard 4GB or 8GB of 1333MHz DDR 3 available, and up to 512GB of SSD storage or 500GB of HDD capacity. No optical though. You get 2.4/5GHz 802.11n Wi-Fi as standard. The XPS has USB 3.0, HDMI, Mini DisplayPort and Ethernet portage.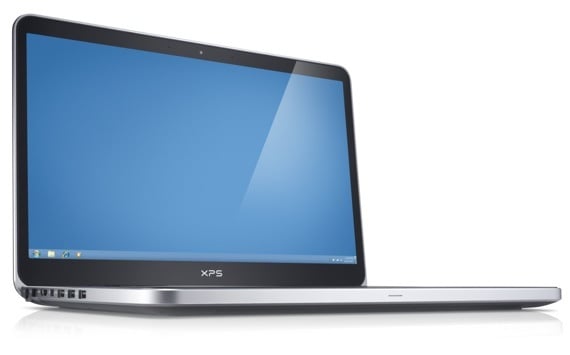 XPS 15
The XPS 15 sports a 15.6in, 1920 x 1080 display, 6-16GB of 1333MHz memory, 500GB to 1TB of HDD storage and, again, Ivy Bridge processors. All models in the line come with an Nvidia GeForce GPU: either a GT 630M with 1GB of video Ram or a GT 640M with 2GB.
There's the same ports as the 14 albeit with an extra USB 3.0 jack. Wi-Fi is the same too. There's room in the XPS 15 chassis for an optical drive: a DVD rewriter or a Blu-ray burner, the choice is yours.

Prices for the XPS 14 start at £1079/$1100. The XPS 15 hasn't yet made it to the UK, but it'll be priced from $1300 in the US. ®
Sponsored: Webcast: Build the next generation of your business in the public cloud