Anxiety grips HP as new EMEA chief comes aboard from Nokia
Atmos was much worse at my old job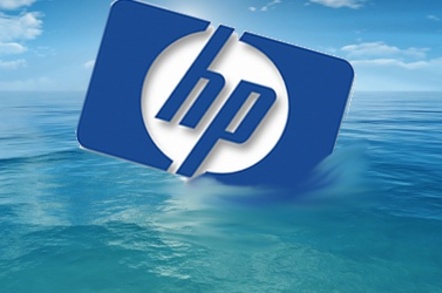 HP could not find an internal candidate to lead the Technology Consulting business across EMEA, so it has raided Nokia Siemens Networks (NSN) and made off with Eric Pradier.
Pradier joins the tech titan as veep and MD for the unit, reporting to Johan Deschuyffeleer, the regional boss of HP's Technology Services. Sources have commented to The Channel that HP needs to put its current restructuring woes behind it and get back on its game.
In a drafted statement, HP said its new man will be charged with pushing out services that help customers overhaul their data centre, move to the cloud or buy a converged infrastructure.
At NSN, Pradier was head of global consulting and system integration and prior to that he was the chief at Motorola Network Services Worldwide.
This is another senior move for HP following its appointment of Eric Cador, who now runs the merged PC and printing businesses in EMEA, and Peter Ryan, who took charge of the newly created Enterprise Group including ESSN, Enterprise Services and Global Accounts teams.
Closer to home, Paul Hunter was given the UK and Ireland country role for Printing and Personal Systems Group (PPSG) and Pascal Bourguet remains as his number 2.
It is understood that Iain Stephen, local head of Enterprise Servers and Networking unit, has kept the same role.
Craig Wilson still runs Enterprise Services for the UK, but now he reports to Jan Zadak, who was made president of Enterprise Services EMEA at the end of last month. Zadak was previously the veep of HP Global Sales.
HP is cutting 27,000 workers worldwide in an effort to cut costs, money it says will be used to invest in R&D.
According to reports, the tech titan is axing 9,000 jobs in the US and around 8,000 will get the chop in European Union. Union Unite has previously warned that 1,600 HP UK staffers are at risk.
Sources in the channel want HP to get its house in order quickly, as a protracted period of "navel gazing" will not do the vendor or its resellers any good.
One large reseller said he was sympathetic to the uncertainty that the job cuts must be creating inside HP, but urged the firm to get its house in order quickly, saying its attention was internally focused.
"HP is staring at its navel but needs to spend more time attacking the market," said the source.
"Staff are worried about whether they've got a job next week, and who can blame them? ... Do you worry about whether a reseller has had a special bid approved or [do you worry about] who you will report to next, or even if you have a job?" said our contact. ®
Sponsored: Becoming a Pragmatic Security Leader