Overland Storage takes market hit on ITC's initial patents ruling
OK we're falling ... have we got a bungee on or not?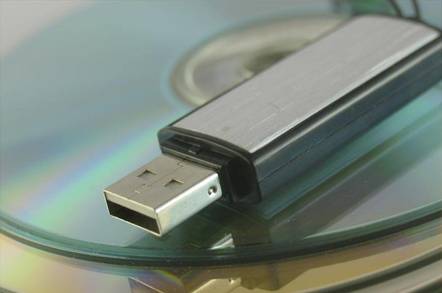 Updated Overland Storage has lost the initial determination of a trade violation case it was hoping to win and its shares have dived off a cliff. Is this a bungee jump with a bounce back, or a one way street?
Overland makes tape and disk-based data protection gear and Snap-brand filer and block access arrays for the SMB market. It's been struggling for years, hovering on the brink of Nasdaq market ejection more than once due to its low share price - which is due to its loss-making results. It's known as a persistent survivor that might, just might get out of the hole it's in.
Overland has been waiting for a US International Trade Commission (ITC) judgment on its IP infringement law case against European autoloader manufacturer BDT. Similar cases against Dell and IBM were settled out of court.
The ITC's initial determination has just come in and it is that Overland's patents are valid, but that BDT had not violated them – as Overland had alleged. Specifically – according to the initial determination – BDT has not committed a violation of section 337 of the Tariff Act of 1930.
That's a huge blow to Overland. If the ITC goes forward with a resolution along the same lines, it means no financial compensation and no royalty payments from BDT.
The ITC's final determination in the investigation is expected by October 22, 2012. Overland states "Resolution of the ITC action will not resolve Overland's patent infringement district court action against BDT."
Overland Storage has issued a statement saying:
Under ITC procedure, the Initial Determination is not a final resolution of an ITC action. After an Initial Determination is issued, the full Commission decides whether to review and modify the ALJ's [Administrative Law Judge Charles Bullock of the US International Trade Commission] Initial Determination. If the Commission decides to review the Initial Determination on the merits, the Commission will issue its decision in a Final Determination. The Commission's Final Determination is expected by October 22, 2012. Upon completion of the ITC case, Overland Storage plans to pursue monetary damages against BDT in district court.
Yes, okay, but the stock market is indicating it's seen Overland's future as a result of this ITC action failure and does not like it one bit. The shares have taken a huge hit, losing 38 per cent of their value in a day. It has taken Overland's market worth from $49m to $35.6m. Amazingly this is just half of its fiscal 2011 revenues.
Nine months into its fiscal 2012 year Overland revenues are just over $43 million and it may see the year out with $58m if its fourth quarter is the same as the previous two. This is bleak indeed. ®