Taiwanese weathermen pick Fujitsu PrimeHPC super
No commie iron for us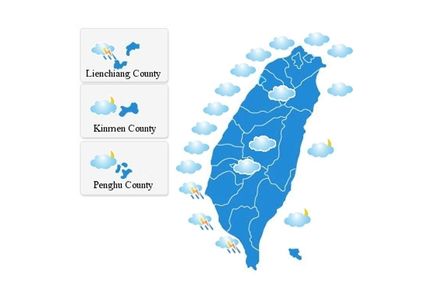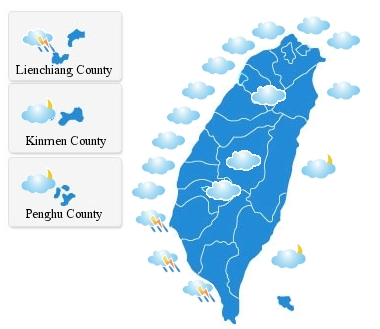 Fujitsu got a big wad of yen last year from the Japanese government to build the K supercomputer, which until this month was the fastest parallel supercomputer in the world.
Now Fujitsu is on a tear to commercialize the supercluster, which it sells with upgraded processors as the PrimeHPC FX10. So it was quite a coup when Fujitsu received its first order for a PrimeHPC FX10 system from outside the country – and from no less than Taiwan's Central Weather Bureau.
As you might expect, with Japan's universities and corporations all wanting to be able to run jobs at some point on the K super – which has 10.51 of sustained petaflops on the Linpack Fortran benchmark test across its 705,204 Sparc64-VIIIfx cores – Fujitsu has been able to sell a number of PrimeHPC FX10 machines. The machine is based on Fujitsu's own Sparc64 processors and Tofu 6D mesh/torus interconnect.
You can develop code on the FX10 machines and then deploy it across the K to do a really big simulation and then run smaller simulations on your own cluster. It was a nationalistic move for Japan to invest in K and its commercial successor. And, for Fujitsu, it was a real sale – and very likely against some intense competition – when the Taiwanese Central Weather Bureau decided to go with a chip off the new K.
As El Reg previously reported, in April of this year after the FX10 machines started shipping, the University of Tokyo shelled out an estimated $32m for a 1.13 petaflops FX10 supercomputer, using the new 16-core Sparc64-IXfx processor, called Oakleaf-FX.
This machine fits its 307,200 cores in 50 racks and is twice as dense as the K machine in terms of cores per rack. That same month, Kyushu University picked up an eight-rack configuration for its code and a whole bunch of X86 iron to front end it as well as some Eternus storage to back-end it, just like the Oakleaf-FX setup.
Earlier this month, Kobe University, just down the road from the Rikagaku Kenkyusho (Riken) research lab where K is located, bought a 96-node that will be used essentially as a big workstation to develop applications at the university that will be deployed on K.
The competitive landscape surrounding the Taiwanese weather authority's purchase was not divulged by Fujitsu, but given the intensely nationalistic nature of supercomputing, you have to figure that Acer Group, which still fancies itself a server maker and which operates the largest supercomputer in the country, was in on the deal. That QDR InfiniBand cluster is based on Acer's AR585 F1 cluster and has 26,244 Opteron cores and delivers 177.1 teraflops sustained performance on Linpack.
China no doubt would love to get one of its homegrown supers or even an X86-GPU hybrid installed on the island nation monitoring its weather, and the choice of a machine made in Japan may be as much a political one as a technical one, further demonstrating the independence of Taiwan from mainland China.
In its statement announcing the deal in Taiwan, Fujitsu said that the PrimeHPC FX10 setup was chosen because of the energy efficiency and scalability of the box (it can deliver 830 megaflops per watt, which is better than you'd expect but nowhere near what IBM's BlueGene/Q setup can deliver at 2,068 megaflops per watt on its 16.32 petaflops "Sequoia" machine installed at Lawrence Livermore National Laboratory). Fujitsu's meteorology expertise was also cited as key to the deal.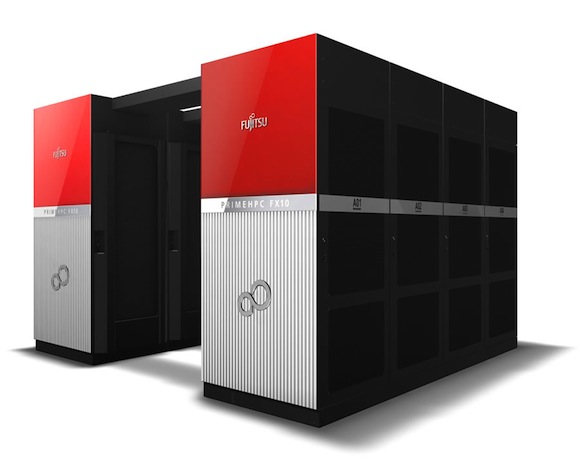 The Taiwan CWB was a big user of Cray Y-MP vector machines back in the 1990s, when it first added supercomputer modeling, and it later moved on to larger and more powerful VPP5000 parallel vector supercomputers from Fujitsu in the early 2000s. So there is certainly precedence for Fujitsu at the CWB.
The particular configuration of PrimeHPC FX10 super that will be installed at the CWB was not divulged, but Fujitsu said that installation would begin this year and happen in phases throughout 2014, resulting in a machine that has in excess of 1 petaflops of performance.
That machine will have 100 times the performance of the CWB's current system, the details of which are not given out by the Taiwanese weather authority. Whatever the machine is, it has about 10 teraflops of performance, which means it has not been on a Top 500 supercomputer list for many years. ®
Sponsored: Becoming a Pragmatic Security Leader