Posner to Apple, Motorola: 'And don't come back'
Case dismissed, with prejudice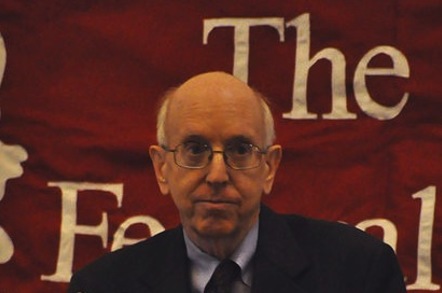 Judge Richard Posner of Chicago has ended the Apple-versus-Motorola legal battle, at least in America: not only has he dismissed the case, he has done so "with prejudice", meaning the two companies can't defibrillate the lawsuit with a new filing.
Earlier this month, Posner had warned the companies that dismissal was likely. At the time, he had said that it was unlikely that either party would be able to prove that damages were warranted in the case and prevented the trial from starting. Now, the judge has confirmed that opinion in the strongest possible terms.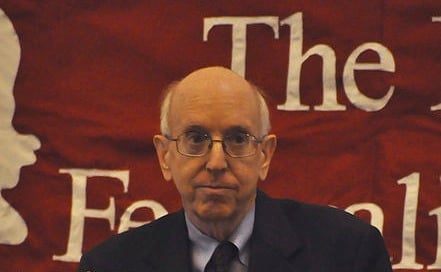 Posner: Neither party is entitled to an injunction
As before, neither party survives Posner's judgment: testimony by Apple's Nathaniel Polish is spiked as inviting "guesswork", while Motorola is characterized as "going for broke" and providing "no reasonable evidence for calculating a reasonable royalty".
Posner also ruled that injunctive relief was out of the question, since Motorola's FRAND (fair, reasonable and nondiscriminatory) commitments allow anybody to use its patents as long as they paid the FRAND royalty.
"How could it be permitted to enjoin Apple from using an invention that it contends Apple must use if it wants to make a cell phone with UMTS telecommunications capability – without which it would not be a cell phone," he asks.
Moreover, against Motorola, he also states that if Apple did reject Motorola's request for a 2.25 per cent FRAND royalty (a point contended in evidence, but in any case now irrelevant), the two were arguing about price, not whether Motorola was obliged to license its patents under its FRAND obligations.
"Neither party is entitled to an injunction," Posner writes, because "neither has shown that damages would not be an adequate remedy … the parties have failed to present enough evidence to create a triable issue". Furthermore, "although both parties asked for injunctive relief, neither named an expert witness who would testify about such relief".
Posner also skewers Apple's submissions made after his previous tentative judgment, saying that the company tried to "turn the case into an Apple versus Motorola popularity contest … Apple wanted me to allow into evidence media reports attesting to what a terrific product the iPhone is" – something which Posner said had no bearing on the patent dispute.
He further notes "danger that Apple's goal in obtaining an injunction is harassment of its bitter rival...The notion that these minor-seeming infringements have cost Apple market share and consumer goodwill is implausible, has virtually no support in the record, and so fails to indicate that the benefits to Apple from an injunction would exceed the costs to Motorola."
For readers who want to consume the entire 38-page document, AllThingsD has a copy here.
So: if Apple wants to block Motorola's products, or if Motorola wants to counter-sue, they'll just have to continue forum-shopping around the world in the hope of finding a co-operative judge. We can only hope they fail everywhere. ®
Sponsored: Detecting cyber attacks as a small to medium business