Choose Smarter: Ten… USB 3.0 External Hard Drives
Big storage
Iomega Prestige Portable

Another good-looking, slimline drive, the Iomega Prestige Portable comes in a black brushed aluminium casing and is small enough to fit into a pocket. Drop Shock technology protects the drive heads and discs should you miss your pocket and let the unit plunge earthward.
The drive also comes with Iomega's Protection Suite, which comprises McAfee VirusScan Plus, Iomega QuikProtect, EMC Retrospect HD and EMC Retrospect Express, plus 2GB of free online backup space through the Mozyhome Online backup service.
For extra data protection and security, AES 256-bit hardware encryption is built into the drive.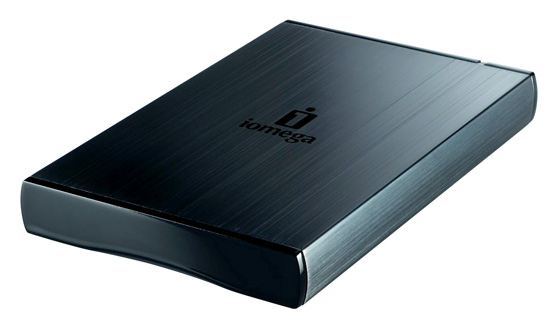 Reg Rating 80%
Price £123 (1TB), £187 (1.5TB)
More info Iomega
LaCie Rikiki 3.0

With its sleek-looking brushed aluminium enclosure, Lacie's Rikiki 3.0 measures just 119 x 75 x 19mm and will fit into a large pocket if need be. It weighs 200g.
The drive comes with backup software for both Windows (Genie Backup Assistant, which is nice and easy to use) and Mac OS X (Intego Backup).
As well as the basic capacity of the drive, you also get 10GB of Wuala online storage free for a year if you use the drive's serial number. LaCie backs the drive with a two-year warranty.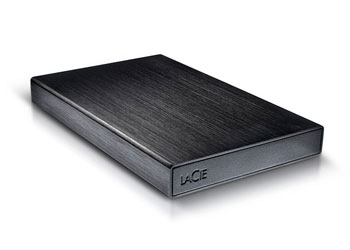 Reg Rating 75%
Price £85 (500GB), £125 (1TB), £160 (1.5TB)
More info LaCie
LaCie Rugged Mini

The Rugged Mini is the smallest member of LaCie's tough family of external hard drives and the one with the fewest connectivity options, namely one: it is a USB 3.0-only drive.
Not only is it well protected from everyday bumps and scrapes, it is not a drive you are likely to lose in a hurry, as the external rubbery protection is finished in bright orange.
LaCie offers two 500GB versions of the drive: a standard 5400rpm model and a faster 7200rpm one. As the latter is only a tenner more than the standard model, it is pretty much a no-brainer as to which model to plump for in the line-up at this capacity.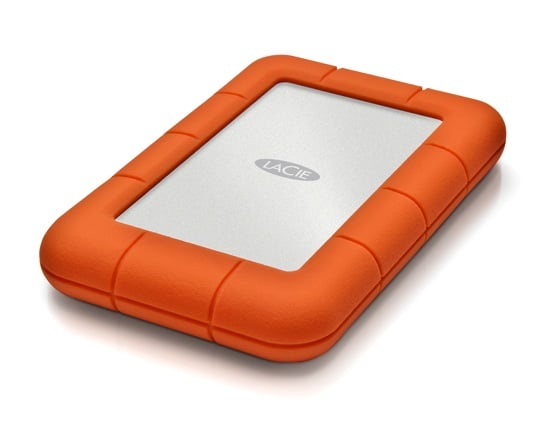 Reg Rating 75%
Price £90 (500GB), £100 (500GB 7200rpm), £135 (1TB), £170 (1.5TB)
More info LaCie
Sponsored: Detecting cyber attacks as a small to medium business