Hungry Ian Smith eats another slice of Accumuli
Security firm gets buy-and-build general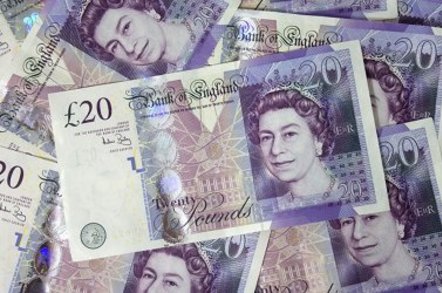 Buy-and-build specialist Ian Smith is upping its stake in Basingstoke-based managed security player Accumuli under a "put and call option".
Smith entered into the buyer's arrangement in January 2010 to provide a war chest for acquisitions, which gave him the right to buy more than 7.4 million shares at a price of 6.5 pence – which has now been exercised in full.
It was a good deal for the man, who has bought and sold over 50 tech firms during his career, given that Accumuli's stock is currently being trades at 10.83 pence, giving it a market cap of £15.7m.
The ordinary shares will be issued and allotted to MXC Capital Smith's investment vehicle today.
The option was part exercised in November 2010 when Accumuli acquired Tuscany Networks, but by exercising the remainder, Smith holds an aggregate 14 per cent of the firm, where he is a part-time director.
Nick Kingsbury, chairman at Accumuli, said: "The exercise of the option brings to a close the first part of the corporate activity which has formed the current, successful base from which we operate today."
He added that Smith had helped identify suitable acquisition targets, which also included security consultancy Edge 7 earlier this month, and security integrators Boxing Orange and Fujin.
In prelim results for the year to 31 March 2012, Accumuli made profit before tax of £100,000, compared to a loss of £700,000 in the previous year. Group EBITDA was £2.1m, up from £100,000 and sales were £12.6m compared to £2.4m. ®
Sponsored: Detecting cyber attacks as a small to medium business