Songkick Concerts
Hello, Cleveland...
Android App of the Week I've been waiting for Songkick to land on the deck of the USS Android ever since it was released for iOS a year ago. Now it has and it's every bit as good as I was hoping for.
Simplicity itself to use, once installed Songkick scans your music library as well as your Last.fm, Pandora and Spotify feeds and then creates a personalised concert calendar based on what it has found and where you are.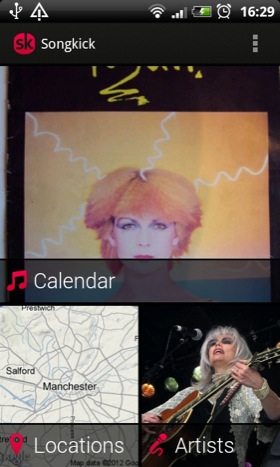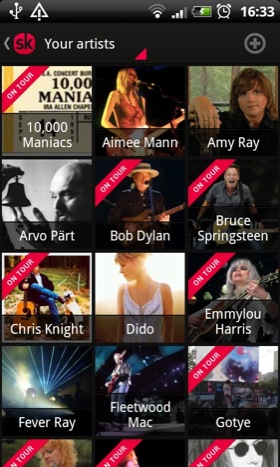 Which of the bands I like is touring?
As someone with a huge music collection but a total inability to regularly check even my local listings to see who's playing where and when, Songkick is now the app I'd least be prepared to do without.
The app's main view is divided into three. Calendar lists every gig in your vicinity by any artists Songkick has found on your system, and Locations simply lists all the gigs in your area. You can add multiple locations if you regularly find yourself in more than one place and want to keep track of the live music scene in both.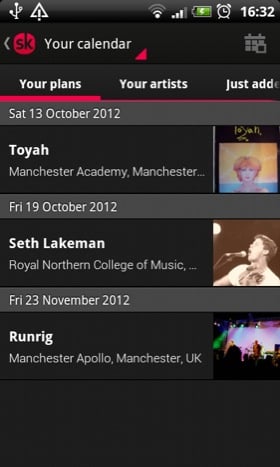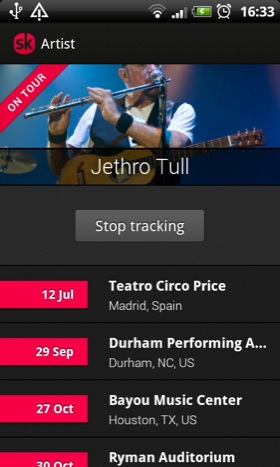 Songs from the Wood... and other fine music venues
The Artist section comes last, listing all your star and bands, and flags up those on tour and any dates they are playing anywhere in the world. If there is a better way of laying this information out I'm stuffed if I can think of it.
Once the app has scanned your likes, you can easily remove artists from the tracking list. Though I applaud the effort going into finding me some Adrian Boult or Warren Zevon dates, the fact they are both dead makes it a long shot.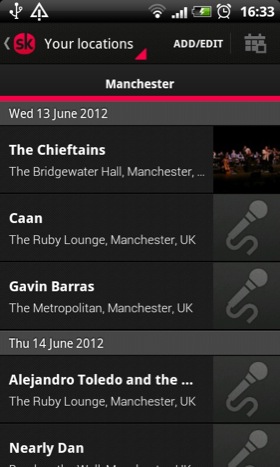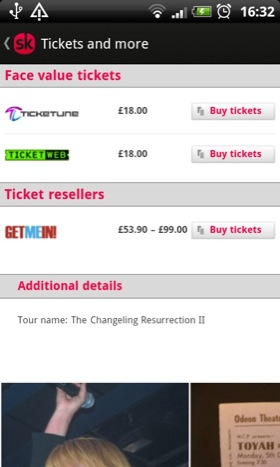 What's on locally... and how much will it cost to get in
You can also add artists manually, which is handy if, like me, you only keep a selection of tunes on your phone and don't actually use any of the other supported sources.
Once you've found a gig you fancy just tap on the date and a more detailed page opens that offers you an I'm Going button to add the gig to the Your Plans section of the Calendar, shows you the location of the venue in Google Maps and details of the line up.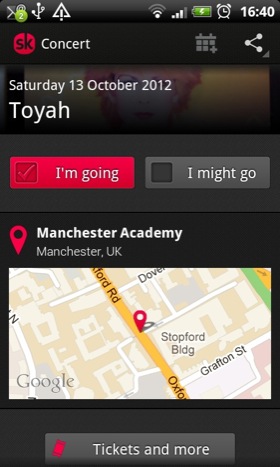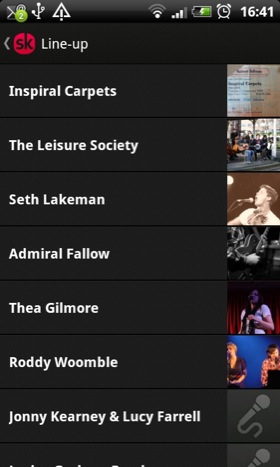 I'm Going and I won't get lost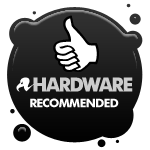 Another button labelled Tickets and More shows yet more details of the event and offers a selection of on-line ticket purchase options. Short of it picking me up in a limo and taking me to the gig I'm not sure the app can do any more. ®
Size 8.7MB
Apps2SD Yes

More Android App of the Week Winners

Euro 2012
Pocket
Evernote
IMDb
National Rail Enquiries
Sponsored: Detecting cyber attacks as a small to medium business

Songkick Concerts
Those about to rock... need this app.