VLSCI's supercomputer passes acceptance test, lands in top 50
BlueGene/Q nearly ready to unleash 65 TB of RAM, 65,536-cores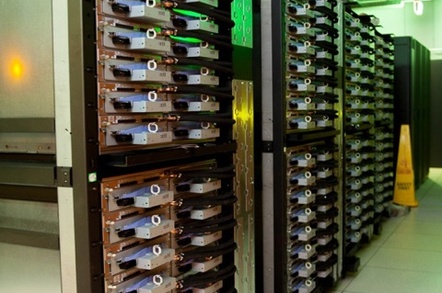 The Victorian Life Sciences Computation Initiative – VLSCI to its friends – is close to opening up its BlueGene/Q powerhouse for user jobs.
The system passed its acceptance testing over the weekend of June 18, and is expected to be in full production in a matter of weeks, the organisation's CEO Peter Taylor has told The Register.
On June 13, linpack was run over the entire machine, which recorded 695 teraflops. That performance dropped it into equal 29th place on the just-released Top 500 list of supercomputers, alongside two other BlueGene/Q boxes in France.
Installation was commenced on June 4, with each rack being powered up individually before the entire machine was fired.
The 65 TB of RAM, 65,536-core machine, given the name Avoca, is currently Australia's fastest supercomputer and almost certainly the fastest live sciences research machine in the Southern Hemisphere. In fact, Taylor told The Register, his personal research suggests Avoca is currently the "most powerful machine below 30 degrees North latitude".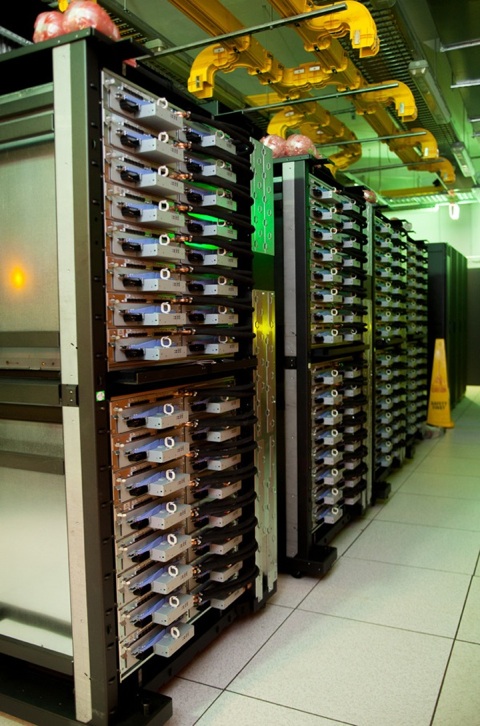 Dressed up and ready to go: VLSCI's BlueGene/Q (source: VLSCI)
"We're now beginning to move 'friendly users' onto the machine, and to load the full software stack," he said, and the user base is showing enthusiasm amounting to impatience to get the new box running.
Life sciences researchers, Taylor said, are in particular looking forward to the chance to expand their calculations on the new environment. "Instead of simulating a cell, they want to try simulating an assembly of cells.
"There's also the chance to do larger simulations of the interactions of drug molecules, and more elaborate analyses of genome sequences."
The performance improvements from the current "pilot" BlueGene/P machine up to the BlueGene/Q are sufficient, Taylor said, to justify the investment, simply because it becomes cheaper on a per-task basis. "For example, if you have a technique for screening a list of compounds against a disease – this might give you a hundred times as many screenings in the same amount of time. It's a much more efficient use of the resource".
Taylor says the "phase one" BlueGene/P machine at VLSCI will need to be shut down when Avoca is in full operation, because of the power requirements of the new system. While it's feasible that a new home could be found in Australia's research sector for the retired system, the feasibility of any sale would, he said, depend on the potential buyer having a suitable facility to house it.
With such specialized machines, he said, buyers would need IBM to agree to continue supporting the system under its new owner – something that wouldn't happen if "you just unplugged it and left it in the basement for a couple of months". ®
Sponsored: Becoming a Pragmatic Security Leader