Ethiopia to send Skype users to the slammer
Call the lawyer... on a landline
The Ethiopian government has outlawed Voice Over Internet Protocol (VoIP) services. Those who disobey and continue to use programs such as Skype face up to 15 years in chokey.
The law, passed last month, is said to help provide more national security.
National security? Don't make me laugh. It's undoubtedly an effort to protect the telecommunications monopoly enjoyed by state-owned Ethio Telecom.
The new law means the Ministry of Communication and Information Technology has "the power to supervise and issue licenses to all privately owned companies that import equipment used for the communication of information", presumably to prevent devices with pre-loaded VoIP apps crossing the border, the Africa Review reports.
Smart Alecs who try to bypass the law through services within their Facebook accounts will also be snagged, as a ban on "audio and video data traffic via social media" has been implemented too.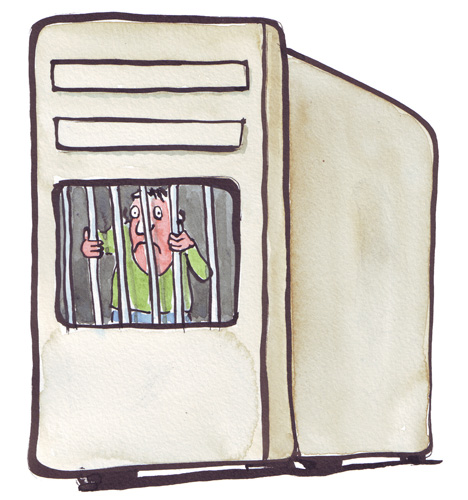 It signed in by accident, I swear...
Source: hikingartist.com
There are no specifics on how the government will impose such restrictions, but the prospect of a 15-year stint in the clink will surely be enough to scare many folk into submission.
And with Ethio Telecom's filter system, it might succeed, just as it has in the past when blocking blog sites that host anti-government views.
It wouldn't be the first time a country has blocked VoIP services in order to protect the profits of telecoms providers, either. ®