Vodafone unfurls booster brolly for mobes
Music festival-goers gain antenna and solar charger in handy, eye-poking, form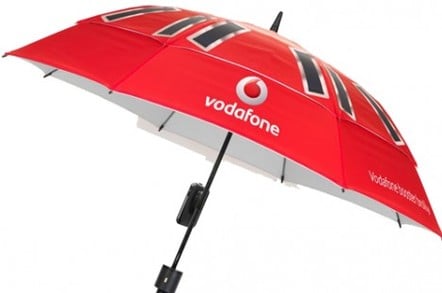 Vodafone UK will unfurl a "booster brolly" at summer music festivals, to give concert-goers a chance to charge their phones and shout at absent friends even at events staged in muddy fields where reception is thin.
Designed by Kenneth Tong of University College London, the umbrella has solar cells sewn into its canopy (the black stripes on the image below) and extra aluminium struts that act as a high-gain antenna. Vodafone says the latter create a "signal shower" that improves coverage for mobiles used beneath the umbrella, and even for adjacent phones.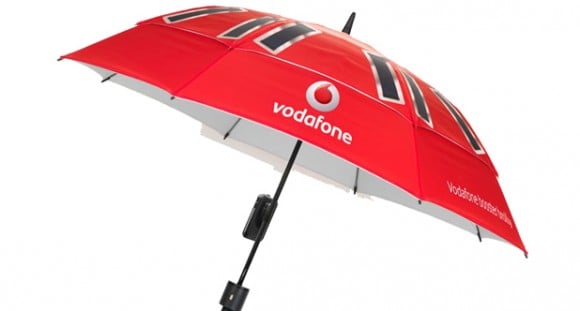 Vodafone seems set to show off the brolly at music festivals it sponsors, but there's no word on mass production, price or access for proprietary connectors such as that found on the iPhone.
While it's possible to imagine the brolly will prove popular with some, it also seems certain to earn opprobrium from festival-goers whose view of the stage is obscured by fellow music-lovers intent on talking rather than dancing. And if anyone puts on some serious moves, we fear for neighbouring revellers' eyeballs, or the future of the brolly itself. ®
Sponsored: What next after Netezza?