Slippery £4bn supplier deadline flies through UK.gov's fingers AGAIN
Who'll pick up the soap in the public sector showers?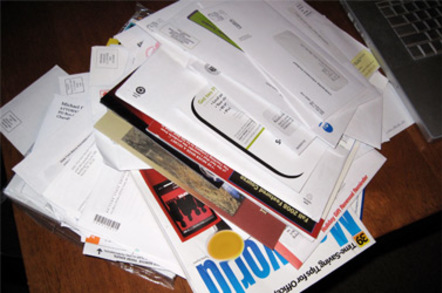 The folks at Government Procurement Services certainly seem to like to play it fast and loose with deadlines; there has been yet another slip in the schedule for the forthcoming £4bn IT Hardware & Services framework.
As revealed by The Channel last week, GPS told suppliers whether they had provisionally made it onto the three-year gig and then initiated a 10-day cooling off time to allow unsuccessful bidders to appeal against the decision.
Well the Alcatel period* for ITH&S came and went at midnight on 13 June... and suppliers who were not on the initial list still don't know if they will be tacked on. It is unlikely it will be reduced, say sources.
"GPS stated initially that the standstill period expired on midnight yesterday, we have not received any notifications so therefore the original results stand," said one supplier.
Public sector procurement heads were expected to be able to buy kit under the ITH&S agreement from 1 June but due to the high volumes of responses from prospective suppliers the launch was postponed.
It had been estimated that the agreement will be ready for early next month.
"The process was much bigger than they [GPS] anticipated; we were told there were tenders from as many as 500 suppliers," said one insider close to the proceedings.
A GPS spokesman was not specific about when the final award would be made, stating that it will be this month with a start date expected for beginning of July.
"It [the framework] ended up having to be put back as the evaluation carried over," he said, but was unable to comment further. ®
* A mandatory 10-day pause between a contract award decision and the formal awarding of the contract, named after the European cases which brought about the change in the law.