LG 47LM670T 47in passive 3D smart TV
Fashionably thin
Clarity event
The set's picture performance is less clear cut. With amped-up colour fidelity, smooth gradations and stark contrast, the LM670T clearly has store appeal. However, there are shortcomings that will soon have you hankering for the kind of picture refinement found higher up the LG food-chain.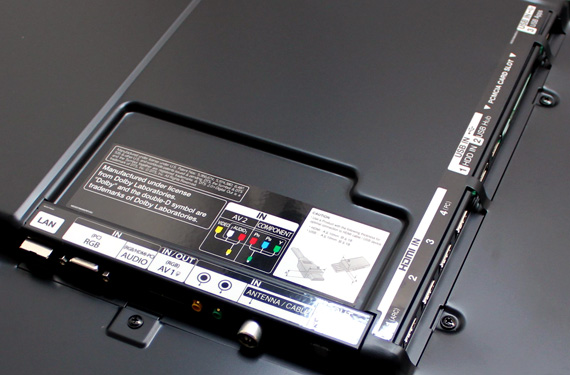 Interfacing options
Despite a fair number of picture calibration tools, nothing can fix the set's limited motion resolution and bolted-down black level. With no effective fast refreshing available, clarity is lost when things get lively and any attempt to reveal shadow detail turns blacks into mid-grey.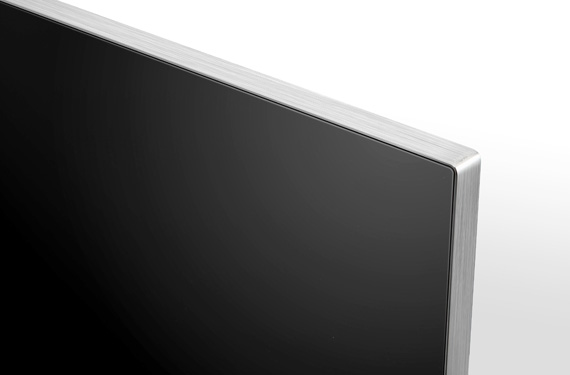 In the frame
The edge LED backlighting is predictably sploshy, but it's in keeping with what we've seen from other brands. There's a simulacrum of local dimming, called LED Plus, but it's clearly not in the same league as the multi-zone local dimming used on posher sets.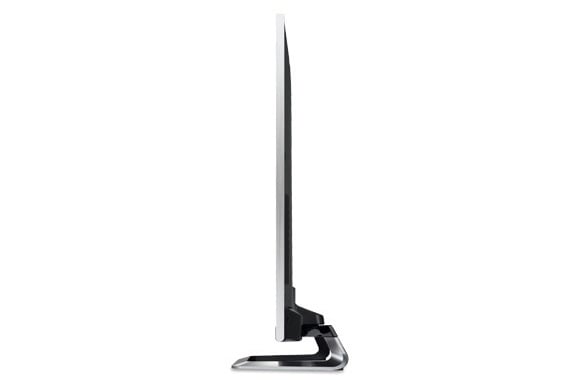 Not much to it from the side
The TV's Passive 3D performance is fun though. My two current dimension test platters, Gnomeo and Juliet and The Smurfs looked fine (in as much as I could bear to watch), but there's clearly crosstalk evident. Depth and brightness are excellent, although the half resolution line structure caused by the FPR panel tends to dull whites and add jaggies to diagonals.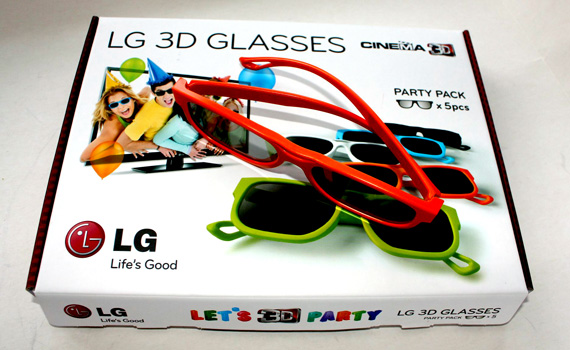 Passive specs allow everyone to view 3D content without it costing a packet
As an aside, the set also has a Dual Play mode which allows two separate images to be viewed simultaneously using appropriately polarised Dual Play glasses (sold separately). This mode divides the split screen offered by console games to create the twinned screens. Unfortunately, you can't use it to present two TV channels or two AV inputs simultaneously.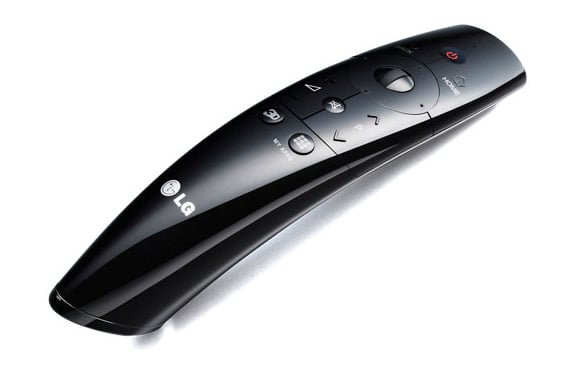 Ergonomic remote, apparently
The set comes with a pair of remotes, a generic backlit zapper and the brand's pointy Magic Remote. The latter is designed for games and web surfing, useful as the set has an integrated browser that supports flash. Audio quality is perfectly adequate for casual viewing.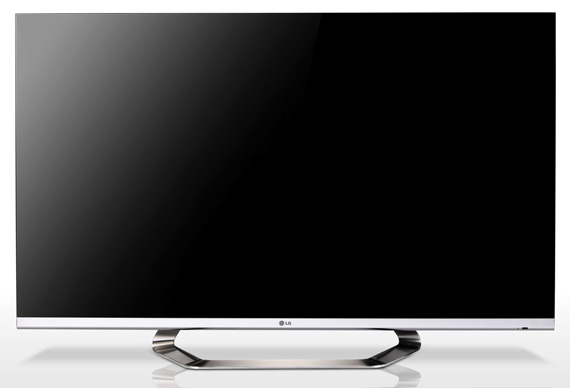 Appealing design, but the picture doesn't quite live up to its looks
Verdict

Ultimately, the 47LM670T is a ravishingly well designed thin-screen with an average HD picture. This won't stop LG shifting mountains of them. My advice is look further up the Cinema Screen range, where greater picture precision should better complement this set's high fashion façade. ®
More TV Reviews

Toshiba
Regza
46YL863
Philips
42PFL7666
Ten...
smart TVs
Samsung
PS64D8000
Sony
Bravia
KDL-55HX923
Sponsored: How to get more from MicroStrategy by optimising your data stack

LG 47LM670T 47in passive 3D smart TV
Stylish set that packs in the features.