Office 365 reaches for the sky with 80,000 seat FAA win
CSC scoops $91m seven-year contract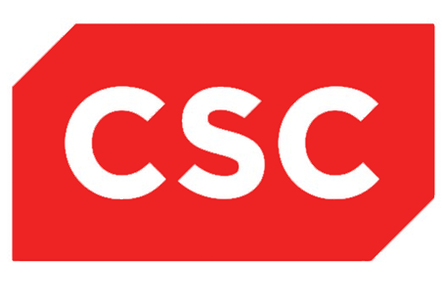 Troubled IT contractor Computer Sciences Corporation (CSC) has won a $91m contract to provide 80,000 employees in the Federal Aviation Administration (FAA) and US Department of Transportation (DOT) with Office 365.
The contract is for one base year's operation for 60,000 FAA staff and 20,000 at the DOT, with an option for six extra years, and will be a big boost to Microsoft's plans to dominate the government cloud market. The US government is pursuing a policy of "Cloud First" in its internal purchasing, and what Microsoft loses in software licensing revenues it's hoping to get back, in part, from cloud services.
But it's facing an increasing threat from competitors such as Google and the open source community. Google scored a major cloud-apps win with the US Department of the Interior (after initially being written out of the running by a Microsoft-only veto,), and the Chocolate Factory has a similarly-certified Apps for Government package that's proving popular with cash-strapped buyers.
At the same time, Redmond's facing the prospect of a resurgent open source office-applications market, particularly in Europe. Microsoft's old partner Intel is now pushing LibreOffice, and the application suite has had government installations in France and Italy, with a cloud version currently being planned.
"Microsoft is pleased to be part of the CSC team as we move the FAA securely to the cloud, improving the agency's email, team collaboration and productivity with Office 365," said Curt Kolcun, vice president of US Public Sector for Microsoft, in a statement. "The Administration's Cloud First policy is helping critical agencies like the FAA not only save real dollars, but better apply resources towards meeting their strategic mission."
The win is good news for CSC, but the contract size will do little to dent the $4.2bn shortfall it expects for the year. Part of this stems from a $1.5bn write off after a failed flirtation with electronic records handling with the UK's National Health Service. CSC is also in negotiations with the union Unite about cutting over 1,000 jobs in the UK.
"Utilizing Microsoft Office 365, CSC's 'as-a-service' expertise will allow the FAA to benefit from the transparency, collaboration and on-demand capabilities that cloud computing offers," said Leif Ulstrup, president of CSC's North American Public Sector Federal Consulting Practice. "We have worked closely with the FAA for 40 years, and we commend its efforts to move toward a secure, cost-effective and flexible enterprise-wide cloud solution."