Best Buy founder flees troubled tech supermarket
Richard Schulze cashes in his microchips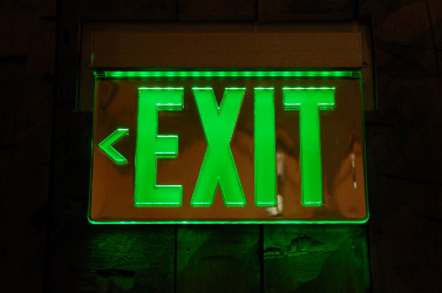 Richard Schulze, the man who built tech megastore chain Best Buy out of an audio store he set up in Minnesota in 1966, has exited the company abruptly - causing the shares to take a hit.
Falling profits, a troubled a withdrawal from Europe and sex scandal allegations that took out Best Buy's CEO Brian Dunn have tamed the retail monster in the past year. Now the sudden departure of its founder can be added to the list of woes.
Schulze's exit is unexpected as he had intended to remain as chairman of the company until the end of this month and as a director for a year after that, Best Buy explained in a statement.
Schulze's 20.1 per cent stake in the company is understood to be up for grabs. He previously served as Best Buy's CEO, chairman and a director for 36 years until 2002. Since then, he had been chairman and a director.
On the news, Best Buy's [BBY.N] shares fell more than $1 to $18.75 in pre-market trading. Best Buy's financial performance has been rocky: for the year ending May 2012, Best Buy raked in revenues of $50.7bn (£32.8bn) but managed to notch up a $1.06bn (£688m) loss.
Best Buy's exec leadership was shaken up only a month ago when CEO Brian Dunn left amid claims of an "inappropriate relationship" with a female employee that showed "extremely poor judgement". The allegations emerged from a company audit committee report published in May. The internal probe concluded that his behaviour was damaging employees' morale.
Schulze has been replaced as chairman of the doard of directors by Hatim A Tyabji, formerly chairman of Best Buy's audit committee and the company's compensations and human resources board. ®