Transit of Venus, live-ish from Australia
Clouds mess things up, in physical and computing senses of the word
To Reg readers hoping for a quick peek of today's transit of Venus from Sydney, where the whole thing was visible for hours, we're sorry to disappoint, on two counts.
One is our utterly unprepared state for the event: Sydney sold out of solar filters for cameras and telescopes about a week ago. Even tatty cardboard glasses were being traded on the black market for astronomical (pardon the pun) sums. Welders' goggles were all welded to welders so they could get on with welding. We therefore lacked an apparatus with which to capture our very own transitory images.
Sydney was also overcast and rainy for much of the day, with only occasional glimpses of the sun to be had. That at least meant our expense account wasn't spent in vain.
Other clouds were also troublesome. Sydney Observatory's live stream of the event was inaccessible by mortal browsers. We assume those guys have heard about using cloud computing to buy extra capacity for big events, but didn't see a point in asking them on a day they were experiencing other cloudy frustrations.
Happily others who do this stuff more regularly were up and running. The Australian Broadcasting Corporation had a live stream and offered the chance to embed it. We did so, but the link above now offers a recap of the event. We did at least pinch the screen grab below.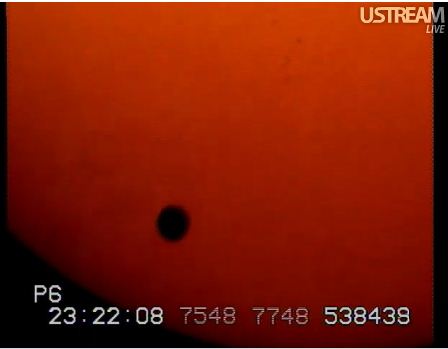 We've since found time-lapse video from the Culgoora solar telescope, a facility 500km north west of Sydney, and seeing as the observatory offered it for download have prepared it for your viewing pleasure below.
Do let us know how the transit goes for you, wherever you are.®
Sponsored: Detecting cyber attacks as a small to medium business