Napster duo launch Airtime to reinvent videoconferencing
Matching Chatroulette with Facebook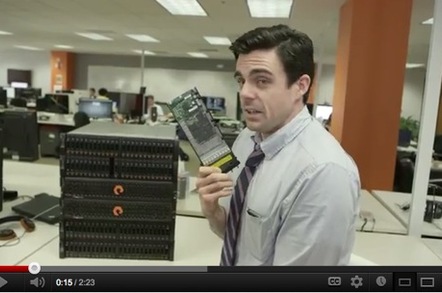 Shaun Fanning and Sean Parker have reunited to launch Airtime, a videoconferencing system that links in with Facebook to hopefully eliminate one handed users.
Airtime is an application designed to work with Facebook users to let people videoconference with people who share similar interests. At a star-studded launch in New York, the duo showed off their latest venture and promised to bring the spontaneity back into the internet.
"Why has the internet become so boring? There's something exciting about spontaneity, the serendipity of being connected to someone you would otherwise never have met or someone you feel really understands you," said Sean Parker. "With the internet that serendipity is gone, all of the relationships you have are constrained by the people you already know."
That said, Airtime's aiming for the Facebook user base, so chances are you'll be conversing with friends anyway. But the application has a randomized connect feature that can be honed with interests in liked topics, so early adopters should expect some impromptu chats, but human moderators will be checking screen-shots to screen out the unsavory players.
On the face of it, Airtime looks like a common video chat application that offers little new other than a lot of random video calls from people who are sad and/or lonely. Chat functions are included and the founders have promised much more to come.
Parker's long association with Facebook will ensure the application gets pushed, and the launch is a good sign that Facebook has largely given up on its association with Skype in the wake of the Microsoft buy-out. Whether it will become as popular as Facebook remains to be seen. ®
Sponsored: Detecting cyber attacks as a small to medium business