Dell's takeover talks with Quest stall
Time for HP to swoop in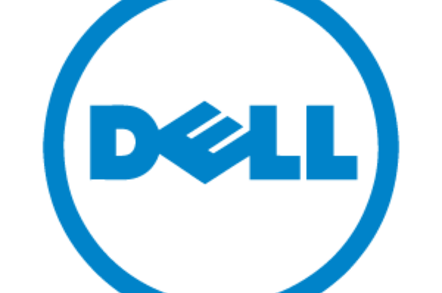 Dell has made no secret of its desire to build up a systems software business with a tidy recurring revenue stream and a broad portfolio of products with which it can peddle to enterprise customers. But every deal that Dell wants to do doesn't always happen, and this seems to be the case with its rumored interest in acquiring Quest Software.
Last Friday, Bloomberg reported on rumors that Dell was in discussions to acquire Quest, which in March had agreed to be acquired for approximately $2bn by Insight Venture Partners. The $23 per share offer by Insight was a 19 percent premium over the price the day before the deal was announced, and as part of the deal, chairman and CEO Vinny Smith agreed to roll his shares over into the new company to be formed by Insight to acquire Quest and to continue to run the company. (It was not made clear how many shares Smith had at the time.)
The deal between Quest, which is publicly traded on the NASDAQ exchange, gave Quest a 60-day "go shop" period to find a better offer. If Quest finds a better deal, it has to pay Insight a $6.3m breakup fee and if Quest breaks off the deal for any other reason, it has to pay Insight $4.2m. The deal was expected to close in the third quarter.
The rumors said that a deal for Dell to buy Quest could be hammered out over the past weekend and announced as early as this week, but now Reuters is reporting that the talks between Dell and Quest have broken down. Reuters says that Quest has received multiple offers, but it is not clear if any of them beat the Insight deal and there is no word on what Dell offered to pay and why the talks have stalled.
Like everyone else in the IT business, Quest saw its revenues decline in 2009, but has grown at a reasonable clip in the past five years, partly through acquisitions and partly through organic growth of existing products. In 2011, the company had $858.2m in sales, up 11.9 per cent, but net income was cut in half to $43.9m.
Dell and Quest have been partners since 2004, and for a deal that would presumably cost more than $2bn to make sense, Dell would have to reckon it could more than double revenues for the Quest software stack, which includes the Toad database management, NetVault backup, vRanger VM replication, FogLight application performance monitoring tools, plus a suite of Windows Server management tools as well as identity and access management tools.
This is exactly the kind of stack that a software-light company like Dell, which has made lots of strategic and interesting software and hardware acquisitions, needs to differentiate what it is doing from rivals IBM, Hewlett-Packard, and Oracle.
It is hard to know what Dell's software business really does because it lumps in printers and other peripherals into the software unit, which also includes PC software as well as systems software for servers, storage, and networking. When you add the hodge-podge all together in Dell's most recent quarter, ended May 4, the Software and Peripherals biz generated $2.39bn in revenues. Call it $10bn a year.
It's not clear how much of that is just reselling Windows and Linux operating systems, but that is probably the bulk of the software revenues that Dell does. And most of that is probably for PCs, not servers or storage.
Dell has $12.8bn in cash and equivalents on hand right now and could easily pay a pretty premium for Quest if it really wanted the company. But Dell also has $9bn in short-term and long-term debt, so it really only has $3.82bn in net cash to play with to do acquisitions. And Dell may have other companies it wants more. Dell may have even only looked at Quest because Insight put it into play.
If HP was not so distracted by what is going on with its own layoffs and financials, new CEO Meg Whitman might have taken a run at Quest as well. You could slap the Insight brand on most of the Quest tools and slide them right into the HP catalog. ®
Sponsored: Detecting cyber attacks as a small to medium business