Hey! Put down that Cat6 and plug the cloud app gap instead
Channel MSPs should bone up on new skills ... or else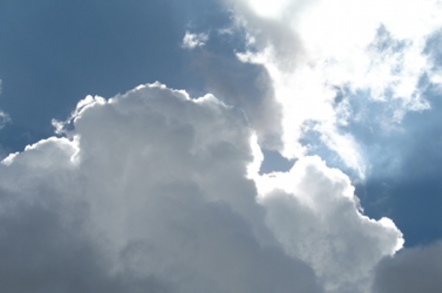 Cloud computing isn't the future; services are the future – and vendors are increasingly talking about "managed services" opportunities in the cloud.
Such talk may perk up the ears of managed service providers (MSPs) that have spent years honing their craft and practices. Unfortunately, vendors aren't talking about those types of MSPs - they're looking for other skills. Cloud app skills, in particular.
First, a little history. When managed services hit the channel a decade ago, the delivery model was seen as the saviour of value-added resellers (VARs), with their business models heavily dependent on increasingly commoditised hardware and software sales. Through services, VARs could transform their break/fix repair services into predictable, recurring revenue providing stability and sustained profitability. And they did.
The problem with conventional managed services in the channel is that they're often little more than the automation of break/fix maintenance and support services VARs previously delivered through on-site visits. Through automation, MSPs monitor and maintain thousands of servers, endpoints, networking switches, Cat5e and Cat6 cabling, and storage arrays; some will also provide email and backup support, but that's basically the extent of their services.
Missing from the MSP equation are software and applications. These are more than just Office licences – they're advanced business applications that process copious volumes of data on an enterprise scale. Applications such as financial management, CRM, human resources, supply chain management, physical plant control systems and point-of-sales fall far outside the repertoire of the average MSP.
And that's the problem. There's an application-skills deficit holding the channel back from fully engaging in the cloud evolution.
Consider this: The Cloud & Technology Transformation Alliance's 2012 State of the Cloud Channel report found the top obstacle solution providers face in cloud computing is the lack of skilled staff. (This displaced the top obstacle of 2010, which was lack of clarity in how to execute the cloud business model.)
Simply put, the average MSP doesn't have the application skills to sell, set up and support the emerging demand for advanced cloud services.
When vendors and cloud companies talk about "managed services", they're really talking about the class of service providers – hosting companies, carriers, cloud providers – that have the capability to integrate and manage applications in private and hybrid cloud environments.
The complexity of managed cloud cannot be understated, as enterprises and mid-market businesses are looking to cloud providers to help them finally make use of their shelfware and under-utilised software licences.
Grabbing the controls of the cloud
A next generation of service provider is emerging to capitalise on this opportunity by developing APIs and integration templates, making easier the job of porting conventional licences to cloud environments. In theory, control panels will then allow for third-party management of these apps in the infrastructures they provided, or those provided by other hosting companies.
Other cloud solution providers are taking the application concept a step further, by acting as application catalogues of cloud services. They are the hosting environment, application distributor, management console and, in some cases, the back office for account administration and billing. And, of course, big hosting and platform providers are offering managed cloud services. Rackspace famously coined the term "managed cloud" to describe its slate of options for having its staff manage the underlying infrastructure and applications of assets residing in its sprawling virtual universe.
In the near future, cloud managed services will go beyond the integration and support of complex business applications in hosted environments. It is already evolving to include the brokerage of cloud services and the portability of data across multiple hosting domains. And these same service providers will be called upon to quickly develop, provision, implement and revocate applications with the speed and efficiency businesses can't achieve on their own.
While these are examples of the still-evolving managed cloud services model, they're neither the final version nor widespread in the channel. Many conventional VARs and MSPs are sitting out cloud opportunities because they don't know how to up their skills, don't have the capital to invest in development and lack the risk tolerance to make the leap.
Several industry analysts, most notably Gartner's Tiffani Bova, say the lack of investment in cloud skills and capability will result in a 40 per cent attrition rate in the channel. This "application deficit" could change the dynamics of the channel community, marginalising the survivors to reseller and referral agents among a greatly reduced channel population.
If conventional MSPs want to engage the evolving cloud services market, they need to invest in higher-level application skills and develop the ability to provide comprehensive application and data management services on behalf of their customers. Those who remain focused on relatively rudimentary managed services will be relegated to a commoditised position. ®
Sponsored: Minds Mastering Machines - Call for papers now open