Got your own nunchuks? Spent a day learning HTML? Get down to Shoreditch's Silicon Roundabout this weekend and get yourself a job at a startup. A waged job.
Silicon MilkRoundabout, the hiring fair for startups, hits London this weekend, and 800 jobs are going at over 100 of the "top tech startups in the UK", according to the site. It's a lineup that includes Twitter, Songkick – which is handing out "free coffees" – Huddle, Wonga, Mozilla and Moshi Monsters creator Mind Candy, which will apparently be dishing out "free fruit". No free beer?
Stats from UK jobs agency Adzuna suggest that Objective C is still the best remunerated tech skill for graduates, with graduate Objective C coders earning an average £41,327k compared to £27,585 for graduates going into HTML jobs, but "gurus" and "ninjas" are in demand too. Currently 596 UK employers are looking for "gurus", Adzuna reports, with over 70 seeking "ninjas" and one tech employer looking for a "Coding Jedi".
Apparently tech giants Google, Facebook and Twitter are most likely to word their technical jobs specs with such titles.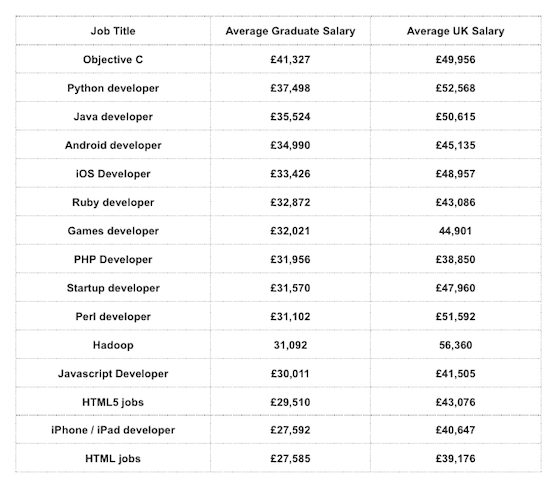 Salaries for jobs on offer at Silicon Milkroundabout range from £21k for a junior developer to £60k for a senior Perl developer, Adzuna reports. And yes, stock options are available: apparently 25 per cent of startups currently hiring in London are offering stock to graduate tech employees - compared to 0 per cent of banks. However average wages are significantly higher in the banking sector.
Reasons given by Milkroundabout for applying to work at a startup include:
We will use technology to solve real problems for lots of people. We build things that don't work. We iterate.

We select and streamline. We evaluate success with metrics, we judge by listening and observing.
The event will be held at the The Old Truman Brewery, Brick Lane, and is free but visitors need to book tickets: 1,500 are available. The jobs fair is not just for graduates and Milkroundabout is encouraging experienced IT pros to attend as well.
Saturday 26 May is devoted to Product Management, Intelligence/Analytics and UX Design (Interaction Design, Visual Design, User Research and Prototyping). The Sunday is engineering day, for those looking for jobs in Software Engineering, Web Development, QA/Testing and Tech Ops. ®
Sponsored: Webcast: Ransomware has gone nuclear