Diablo III dev rolls 12d6, scores PC sales record
Trebles and Skillrunes all round
Diablo III has become the fastest selling PC game of all time, publisher Blizzard has claimed, after shifting 3.5m copies within 24 hours of release.
Despite a few niggling problems with the game - which Blizzard is readying a patch for, it said - Diablo III hit shelves last week and was snapped up by record numbers of PC gamers, with a further 1.2m copies provided to World of Warcraft Annual Pass subscribers.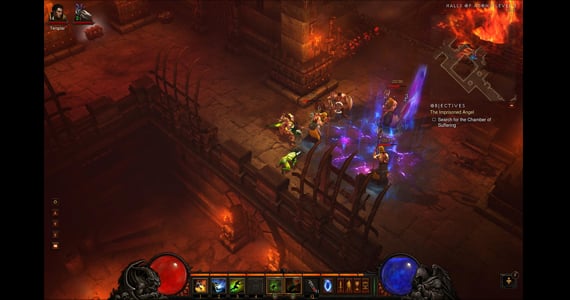 Totally in the pink
While those figures are impressive in the world of personal computing, it still failed to claw the top spot on the all-formats chart, with Rockstar's Max Payne 3 sitting firmly on the central podium.
Then again, console sales are always healthier - you only need to look towards Modern Warfare 3's first day sales of 6.5m units to see that. Diablo III took an entire week to come close to that figure.
You can read what we thought about Diablo III here on Reg Hardware. ®