LG pitches £7k 55in OLED TV, again
Thin telly requires fat wallet
LG showed off its 55in OLED TV at the Consumer Electronics Show (CES) in January, and despite demo'ing the device again this week, this time over here, it's still vague about the release date.
While it will start appearing in showrooms in July, just in time for Olympics footage, and LG will happily take your order, the best delivery date it can offer is sometime before Christmas.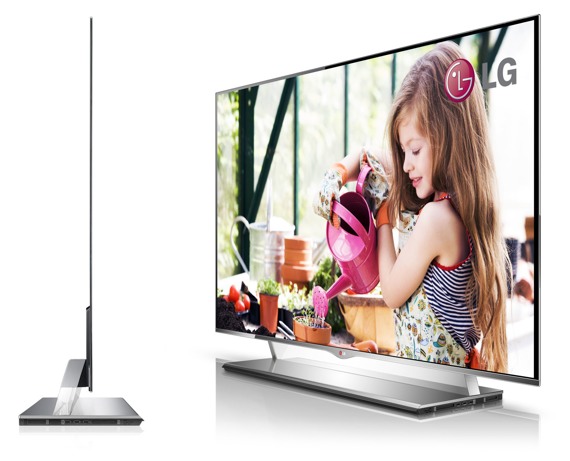 LG didn't talk about pricing, but past comments from the company have suggested it'll be in the region of €9000 (£7200) so it's not like World+Dog will be beating a path to its door.
The near bezel-less telly is a mere 4mm thick - all the bits that do the actual work and all the ports are in a separate unit at the base of the stand - and each pixel's hue is formed from four colours rather than the customary three. In addition to red, green and blue, the OLED TV has a white sub-pixel.
LG says the set has an "infinite" contrast ratio.
Samsung also unwrapped a 55in OLED TV at CES and, likewise, recently showed it off in Europe. It is expected to release the set sometime in the second half of the year for a very similar price. ®