World+Dog to demand ever larger tablet-phones
Screen-inflation nation
We're not speaking to people on our phones, these days, we're mostly browsing the web. And that, says market watcher ABI Research, is driving demand for devices that lie in the grey area between smartphones and tablets.
Come 2015, shipments of these big-screen phones or small tablets - or, as we used to call them, Mobile Internet Devices, or MIDs - will exceed 208m units, ABI reckons.
For comparison, some 488.5m smartphones shipped in 2011 as a whole, according to Strategy Analytics, another market watcher. That figure is expected to increase year on year through 2016, so bigger screen smartphones are clearly not going to dominate the segment.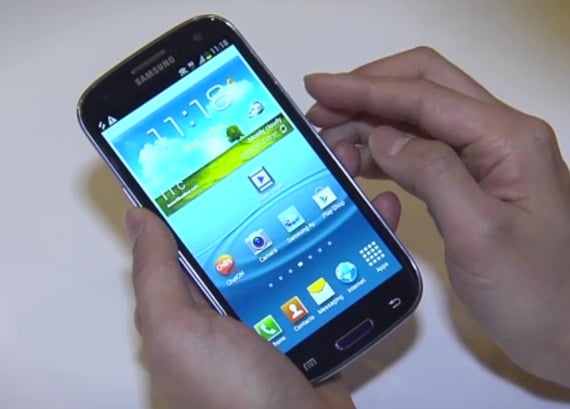 Samsung's Galaxy S III
That said, it's hard to predict future demand because there are so few big-screen phones at the moment. Samsung has launched but isn't yet shipping the 4.8in Galaxy S III, but it's had the 5in Note out for some months now. Others are following it.
ABI defines this hybrid sector by screen size: devices with a 4.6in screen or larger, up to 5.5in. But should we include four-inchers, as the iPhone 5 is rumoured to be?
ABI quite rightly points out that the browsing experience is better on a 5in screen than, say, a 3.5in display, a common size. But bigger devices are less comfortable to use up to the ear as phones.
Then again, almost all smartphone users, by definition, have made the transition from tiny 11 x 4 x 1cm voicephones to much larger touchscreen devices, so who's to say they won't move up to bigger gadgets with equal enthusiasm?
Or will simply put up with it because that's all they're offered? ®
Sponsored: Detecting cyber attacks as a small to medium business