EMC's hunt for Joe Tucci replacement continues
Will they have to drag him back like last time?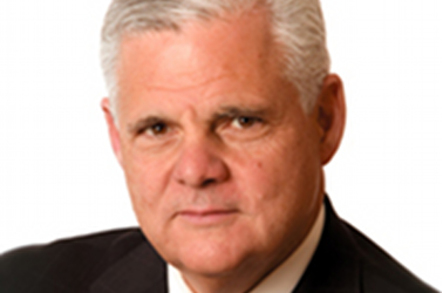 EMC's CEO succession looks to be in trouble with no clear internal successor to Joe Tucci who is just months away from retirement. Could EMC look outside the company for its next CEO?
In January the EMC board invited Joe Tucci to stay on for another year instead of retiring. Why did they do that? There were several prospective internal successors to Tucci, including chief operating officer (COO) for Information Infrastructure Products Pat Gelsinger, CFO David Goulden and Howard Elias, COO for EMC Information Infrastructure and Cloud Services.
Indeed, Pat Gelsinger had been seen as Tucci's favourite son, but the succession just did not happen. The board looked at the internal candidates and appeared to take fright; how else can their decision be described other than as a rejection of the internal candidates? An insider told El Reg that that there were strategy differences between the three and that the board did not have enough confidence in any of them, particularly, considering his effective status, Pat Gelsinger.
The trouble is that Joe T is a phenomenon. He has been doing a fantastic job as a CEO and there is no obvious successor with the same qualities. He has dominated and driven EMC with consummate performance for many years and an EMC sans Tucci is almost unimaginable. Yet he is going and he has to be succeeded, but by whom?
Five months on, we hear that Pat Gelsinger has been encouraged to be more prominent publically and that his favoured son status has weakened considerably. The succession situation has not been clarified and, we understand, life at the top in EMC is becoming unpleasant, with squabbling between the candidates as they manoeuvre for prominence. No obvious successor has yet emerged.
Will EMC decide to look outside its ranks for its next CEO? Does the board still have no faith in any one internal candidate? Joe Tucci is an amazing CEO but he has failed to find a candidate for successor who gets the board's confidence. El Reg thinks it isn't because he hasn't tried, but because the distance between his capabilities and those of the candidates is so great no one can match up.
It's not that the three are not potential CEO material – outside EMC any one of them would make an exceptional pick – but inside EMC Tucci's status is so exceptional that they don't make the board's grade. That problem doesn't look like it's going away and Tucci could stay on even longer. ®