Official: Apple, IBM are world's most valuable brands
While Microsoft is the McDonalds of the tech world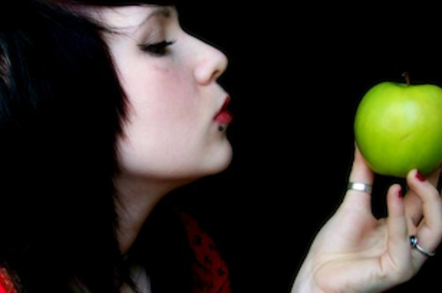 Technology companies dominate a listing of the hottest worldwide brands with Apple and IBM taking the top slots, though how much of a benefit this is for resellers might be open to question.
Millward Brown's BrandZ Top 100 Most Valuable Global Brands 2012 survey saw four tech and three comms providers in the top 10.
Apple was considered the most valuable brand, worth an estimated $183bn, while IBM took second spot, worth $116bn. Google took third place with brand value of $107.9bn. This represented a straight swap with IBM compared to last year.
Burger behemoth McDonalds took fourth place - again - with $95.2bn while Microsoft retained its fifth place spot, with brand value of $76.7bn, though this figure actually slipped 2 per cent year-on-year.
CocaCola and Marlboro took sixth and seventh place, while the top 10 was rounded off by telco stalwarts AT&T, Verizon and China Mobile.
So, while telecoms and tech dominate the top 10, there are arguably only two companies in that cosy group that could be classed as good friends to the channel.
Overall, tech and telecom brands accounted for 44 per cent of the value of the top 100 brands, compared to a third in 2006. "Technology" in its broadest sense "seems to be at the centre of the conversation", the report said, with retail becoming "omni-channel" and tech enhancements being essential in other categories, such as automobiles.
Meanwhile, internet connectivity and the smartphone revolution has changed the brand management landscape, with PR bosses having to man the crow's-nest to spot the next Twitter storm.
The full report noted that while consumers were undoubtedly enjoying their tech - from smartphones to smart cars - there were concerns that tech brands were getting "too smart and too big", and privacy is an increasing concern.
More pleasingly for B2B tech firms, Millward Brown declared buyers were increasingly viewing "IT spending as an investment in growth rather than an infrastructure expense". This was mirrored by a change in the role of CIOs from implementation to strategic transformation. Something which resellers and consultants will no doubt testify to.
The increasing profile of consumer tech, though, put pressure on B2B providers to provide a similar experience in the work place, while Google's perceived ability to serve up relevant data upped the ante when it comes to corporate data.
Sadder news for European and US tech pushers comes in the fact that consumers in Brazil, Russia, India and China are more likely to want to keep up with technology - 58 per cent in India - than their European counterparts, just 43 per cent of whom think it's important to keep abreast of techie developments.
Other notable brand placings were Facebook at a surprisingly low 19, and SAP at 22. HP was 26th while Oracle took 27th, and Intel came in at 49. Samsung took 55th, though the consultants tipped it for rapid progress up the chart. Cisco came in at 59, and Siemens at 73. Sony was the lowest placed tech firm at 86.
Deutsche Telekom was the highest placed European brand. Vodafone was the UK's highest placed brand. Blighty had no technology brands placed in the survey. ®
Sponsored: Detecting cyber attacks as a small to medium business