Greene King pubs to offer free beer Wi-Fi
Ale Caesar
Pub chain Greene King will soon offer free Wi-Fi access in all of its 2400 boozers and eateries, courtesy of The Cloud.
The two companies kicked off 2012 by wiring up 300 pubs with wireless hotspots, but Greene King today said it was not only going to have all of its 1000 tied houses and other establishments thus equipped but also 1400 leased and tenanted premises.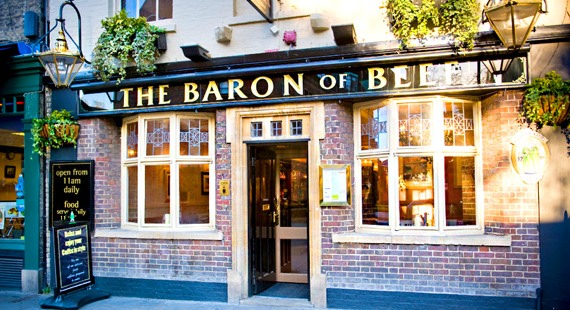 Two pints of lager and a packet of... er... half an hour's surfing, please
However you connect to the internet in one of them, we'd recommend GK's IPA over the better known but slightly oily flavoured Abbot Ale. FWIW.
The Cloud already maintains hotspots in JD Wetherspoon, Spirit and Stonegate pubs. It has 10,000 hotspots the length and breadth of Britain, it claimed.
The Cloud has been in the Wi-Fi hotspot business for since the late 1990s, and was bought by Sky in 2011. These days its main rival is O2, which is busily land-grabbing sites for its free-to-all hotspot network.
In April, O2 shoved The Cloud out of 1200 McDonalds fast-food places. ®
Sponsored: Beyond the Data Frontier