IBM's first tape drive turns 60
Model 726 Magnetic tape reader/recorder replaced punch cards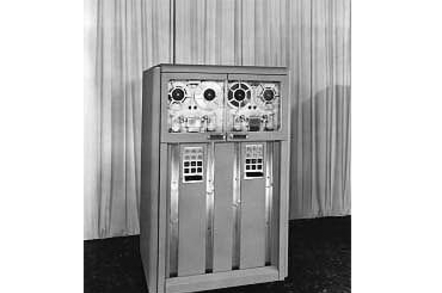 IBM's first tape drive turns 60 today, May 21st 2012.
The Model 726 Magnetic tape reader/recorder was announced just a few weeks after IBM did the same for the model 701 computer, the first electronic computer the company produced in quantity. The 701 was also known as the "defense calculator", reflecting its intended use helping the US military to design aircraft and what IBM describes as "nuclear development."
The 726 used half-inch tapes with seven tracks. Six were used for data and the seventh was a parity track. Data was stored as six-bit characters, one to a track, for a total storage density of 100 bits per linear inch.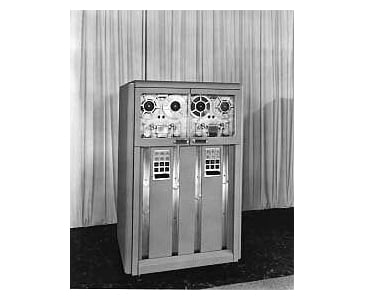 IBM's 726 Magnetic tape reader/recorder
Some tapes for the machine were 1200 feet long and IBM says the machine had "a capacity in excess of 2 million digits a tape." IBM says the drive replaced 12,500 punch cards.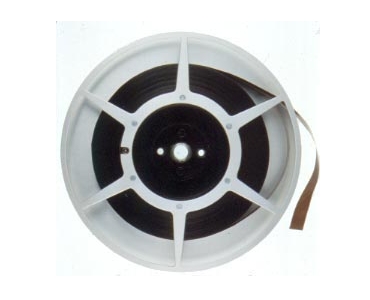 A tape reel from the Model 726
IBM's online exhibit says the drive boasted " a unique control system developed for the 726" which meant "a tape reached full speed in 1/100th of a second, or before moving half an inch," an important feature as the drive started and stopped during operations. Once the tape reached its top speed of 75 inches per second it could "read or write at a rate of 12,500 digits a second." Tapes were magnetic, which was unusual at the time as was the use of plastic as a substrate.
Film of the 726 and its successors – the imaginatively-named 727, 728 and 729 – eventually came to represent computers in the popular imagination, because while the model 701 had a nifty control panel it lacked a screen. The sight of tape reels moving and jerking in and out of motion was more interesting and comprehensible than the Model 701.
The Model 726s were also bigger than the computer they served. Indeed, buyers of the 701 needed two Model 726s and IBM thoughtfully provided two 1,200-foot and two 200-foot reels of magnetic tape for each, then charged US$850 each per month rental for the devices.
Which just goes to show that the infrastructure-as-a-service stuff ain't so newfangled after all. ®