SpaceX Dragon to smuggle SECRET package to the ISS
Mysterious cargo buried in the belly of the beast
Just to add some icing to the SpaceX Dragon launch cake, the cargoship may be carrying a secret payload that nobody knows about.
The first ever commercial spacecraft to dock with the International Space Station, due to go up tomorrow, will already be carrying nonessential food, student science projects, clothes and other supplies for the ISS crew, but Elon Musk's firm has also hinted there could be something else aboard.
On the last test flight of the Dragon, the craft carried a Top Secret cargo SpaceX refused to reveal to anyone until after mission, which turned out to be a lovely big wheel of cheese in an homage to the classic Monty Python sketch in the cheese shop.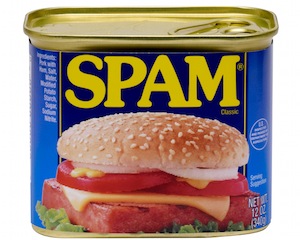 When The Register enquired as to whether this test flight would contain any mystery dairy products or any other secret cargo, SpaceX refused to say in a suspiciously hinty fashion. Our conclusion is that there probably was some sort of unknown payload.
But what could it be? Perhaps another Monty Python-themed food item like spam? Another dairy item such as a Yakult to help regulate the ISS crew? Or two halves of a coconut so they can gallop their horses round the station shouting, "Ni!". Tell us what you think on our forum. ®
Sponsored: What next after Netezza?