Team up or miss out: Why the channel needs partners
Your sales depend on making friends ...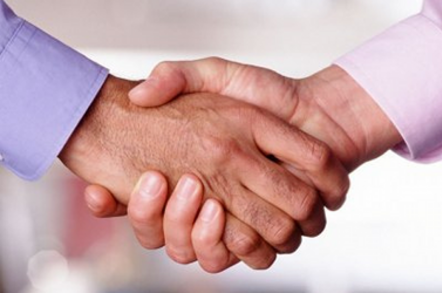 Cloud computing is growing at a stratospheric rate. IDC Enterprise recently reported that businesses are earmarking as much as one-third of their IT budgets for cloud computing products and services.
By the end of the decade, global cloud computing spending is expected to top $200bn annually. With cloud budgets increasing as much as 16 per cent year over year, it would seem solution providers' cloud computing investments would be a pretty safe bet.
Think again.
Surprisingly, North America (US, Canada) is missing out on the cloud bonanza. According to the recent Cloud & Technology Transformation Alliance State of the Cloud Channel study, 47 per cent of the channel earns less than a 10th of its gross revenue through the sale of cloud products and services, and 12 per cent of the channel earned no revenue or profit from the cloud in 2011.
The CTTA research found that 65 per cent of solution providers say they are or believe they are losing sales because they cannot fulfill customer cloud requests, an increase of 7 per cent from 2010. The problem is particularly acute among telephony-oriented solution providers – those who have sold and supported connectivity, voice and data services. They saw deal erosion increase 19 per cent in 2011.
Ah, but wait, here's the real surprise: Both channels are selling and supporting virtually the same cloud services. The top three services in both channels are hosted VoIP and telephony, storage and business continuity/disaster recovery. Looking toward the next 24 months, IT solution providers and telephony agents agree the cloud services that will best retain their value – in addition to the top three already mentioned – are mobility (MDM) and managed services (private and hybrid clouds).
There are disconnects in all these figures: market service and penetration. Both channels operate on every level from enterprise to near-consumer, so you would assume a gradation of service at each level exists in the respective channels and they would be near-parallel. Not true. CTTA found a definitive split between the two channels in selling cloud. The IT channel tends to sell at the SMB level and below, while the telephony channel sells at the SMB level and above – all the way to the enterprise level. The only segment where there's any sense of parity between the two groups is at the SMB level.
Given that both sides of the channel are seeing appreciable losses because they can't fulfill cloud opportunities or reach valuable market segments, partnering to offset their respective strengths and weaknesses seems like the perfect solution. Unfortunately, telephony agents and IT shops have a mutual distrust and lack of respect for the other. IT shops, with their technical prowess and ability to sell, don't see the need to pair with their telephony brethren. The telephony shops don't have the technical strength of the VARs, but they also don't see the need to take on the costs of technical staff and infrastructure.
Telephony agents are increasing expanding into IT services, though, and finding the budget for that technology expertise VARs covet. Many tell Channelnomics that they've tried reaching out to partner with VARs and MSPs only to be rebuffed. Some say they can't get a VAR to take their calls.
Vendors such as IBM, Microsoft and Cisco have preached intra-channel cooperation and collaboration for years. Many solution providers on the IT side have forged subcontracting and team agreements to augment resources and tackle larger deals. Entire industry organisations, such as 1nService and HTG Peer Groups, have sprung up around this concept. Yet these groups and efforts have been largely aimed at specific opportunities and technology capacity rather than strategic sales expansion.
Solution providers of all stripes are mistaken if they think they can avoid intra-channel partnerships. They need to engage with peers, as well as emerging companies with differing and innovative business models. It's through this collaboration that solution providers will gain exposure to new technologies, methodologies and ideas to transform their operations and prepare them for the future.
Consider the emerging opportunities in digital signage: The technology is quickly moving beyond flat-panel displays to public interactive communications consoles. What will it take to deliver a fully functional digital display solution? Physical mounting. Networking. Displays. Controller software. But who will deliver the content, images and graphics? If it's interactive, who will provide the security and communications applications? And what about management? Can digital signage be delivered as a managed service?
Few solution providers possess the skills and capabilities to deliver the digital signage solution described above. Not only will delivering such a system require partnerships with other technology companies, it will likely require partnering with non-traditional partners, such as real estate, equipment installers and creative content providers. The cloud data shows that the channel is missing out if it doesn't start rethinking partnership and how to leverage peer relationships to penetrate new markets. If the channel doesn't start looking to hold hands and approach the market in unison, it will continue to slip further behind the market trends. ®
Sponsored: Minds Mastering Machines - Call for papers now open