Apple's Siri nominates Nokia as best phone maker
You cannot be Siri-ous
Who'd've thunk it? Apple's voice-assistant, Siri, has suggested Nokia's Lumia 900 as the lead candidate to be the best cell phone ever.
Someone put that very question to Siri, and here, courtesy of fansite WMPowerUser, is the result: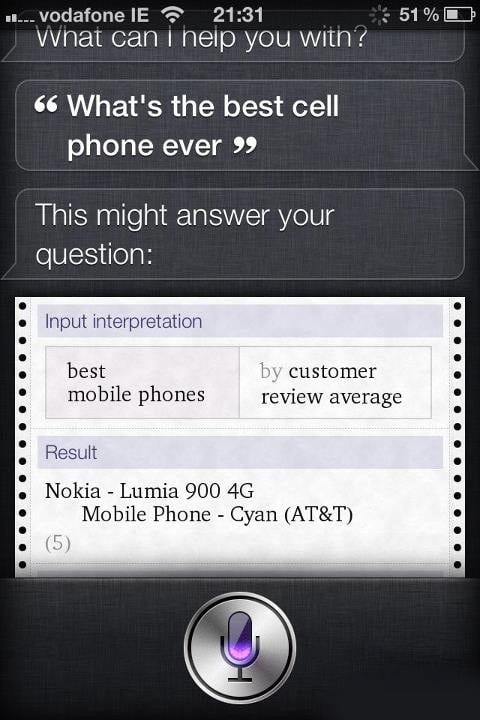 Source: WMPowerUser
Siri interrogates Wolfram's Alpha database for answer to punters' queries, and the Windows Phone-based handset is what Alpha offers, based on a whopping four reviews posted on the website of Best Buy, a US retailer.
Siri may not have nominated the iPhone 4S, or even the iPhone 4, but at least Apple fans can take consolation from the fact that Siri's answers are not, as some have claimed, filtered by the Cupertino Steve Jobs Reality Distortion Field to yield a more... appropriate answer. ®
Thanks to Simon for the tip