Siri subtly shifts smartphone allegiance
No longer nominates Nokia kit
Conspiracy theorists and Apple haters, rejoice! Siri, Cupertino's iPhone 4S voice assistant, is no longer suggesting the Nokia Lumia 900 WinPho handset might be the best cellphone.
As we reported earlier, that's the recommendation that Siri has been making of late. Siri checks Wolfram's Alpha database for the information, and Alpha, having looked up the number of top-scoring customer reviews on Best Buy's website, would tell Siri to suggest the Lumia 900: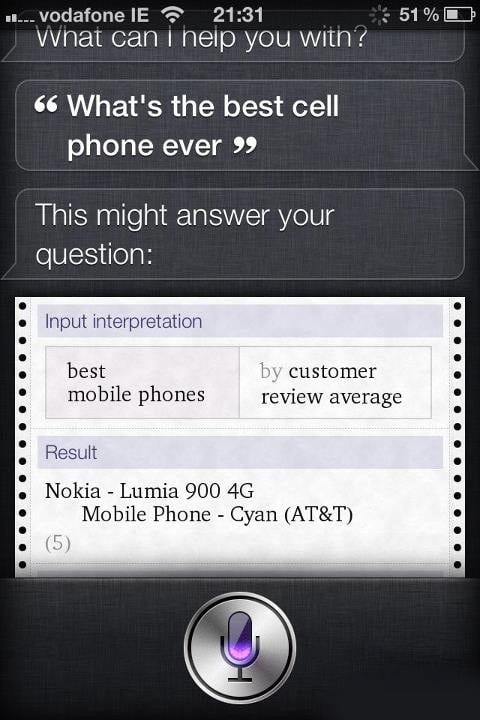 No longer. Siri, which is a server-based technology and therefore much easier for Apple to adjust that would be the case if it was entirely client side, now responds to the question with scorn.
We heard that the question 'What's the best smartphone?' would generate a different answer than before, but that's not the question originally put to Siri. So we found an iPhone 4S and asked 'What's the best cell phone?'
Again, Siri was not impressed: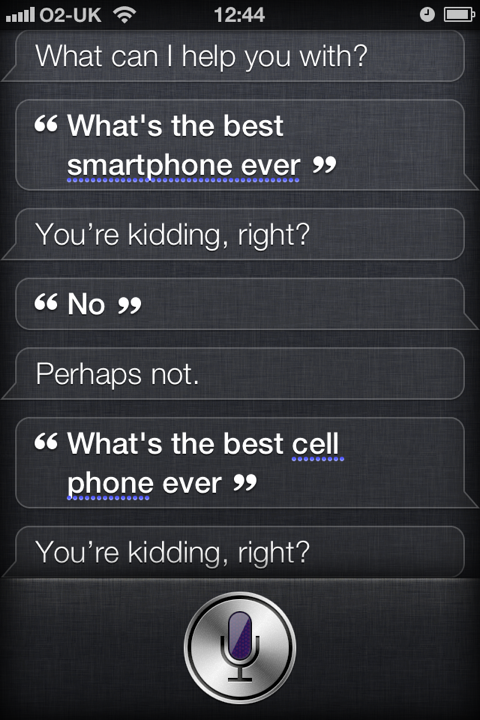 Not, perhaps, the answer you might expect, but certainly not one that points you in the direction of rival product. Still, by not explicitly answering 'the Apple iPhone' or even 'the one in your hand', it would seem Apple would prefer we didn't take the change as a sign of its manipulation of the results Siri present.
Shame, because now we know that it does. ®