StorSimple, TwinStrata join in HP Cloud love-in
.44 cloud magnum could blow your SAN head clean off - punk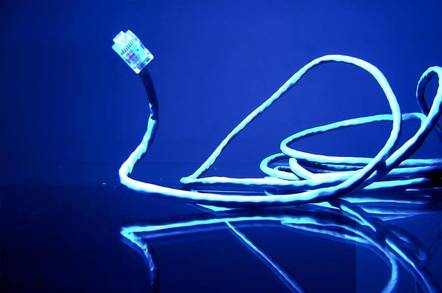 Cloud storage gateway suppliers are cosy-ing up to HP with both StorSimple and TwinStrata emphasising their HP Cloud Storage creds.
StorSimple has certified the HP Cloud Services public beta offering, and says it can be used with its cloud data management features, like Cloud Snapshots, thin restores, non-disruptive upgrades and dual path redundancy. Its users can now have HP Cloud Object Storage as a tier of storage: "transparently extending their Windows and Linux datasets, which could be running on VMware and Hyper-V, into the cloud."
StorSimple customers can also mix and match the open source HP Cloud Services with any other cloud storage services they are currently using. HP Cloud storage customers can use StorSimple gateways to simultaneously store complete sets of data across multiple cloud providers. The company says this cuts out "the vendor lock-in on the data centre floor that is common with traditional SANs."
TwinStrata also supports HP Cloud Services through its CloudArray storage gateway, is extending a limited time introductory offer that enables HP Cloud Services customers to store up to one terabyte (1 TB) in the cloud through a free CloudArray cloud storage gateway. HP Cloud Services customers can download the free CloudArray virtual appliance here.
TwinStrata reckons cloud storage is good for backup, archival and disaster recovery. StorSimple agrees but adds primary data storage to the cloud mix as well, with local flash storage using deduplication and compression in its gateway appliance, and automatic tiering to move ageing data up into the cloud.
TwinStrata says HP Cloud Services are enterprise-class, like its gateway, which includes "features such as dynamic caching, data replication, cloud snapshots, bandwidth throttling and scheduling, in-flight and at rest encryption, compression and deduplication, volume expansion and seamless integration with existing applications."
Data centre storage with its traditional disk drive-based arrays is facing twin technology assaults. At the front-end all-flash arrays or hybrid flash and HDD arrays promise much faster I/O with an effective end to disk seek times for primary data.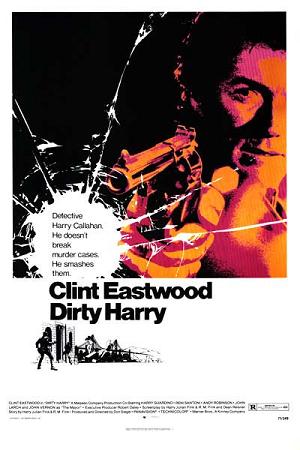 The Dirty Harry Magnum Cloud Storage Service
At the back-end secondary, tertiary, backup and archive data is being targeted by cloud storage service suppliers, with gateway appliances offering various takes on a SAN or NAS array head and networking up into cloud data vaults. The extreme of this approach is to have a flash array for primary data and a cloud block or file or object vault for everything else.
Spinning disk is still used to hold the secondary or nearline data and the backed up and/or snapshotted and replicated copies of that but the drive arrays are in the cloud service provider's data centre and not the customers, saving space, power and management costs.
It comes down to trust of course. Do you trust a cloud service provider with your data? Will you get lucky or unlucky?
To misquote Dirty Data Centre Harry: "Being this is a .44 Magnum, the most powerful cloud storage service in the world, and would blow your SAN head clean off, you've got to ask yourself one question: 'Do I feel lucky?'
"Well do ya, punk?" ®
Sponsored: Detecting cyber attacks as a small to medium business