Microsoft makes carbon neutrality pledge
Divisions will be responsible for offsetting own emissions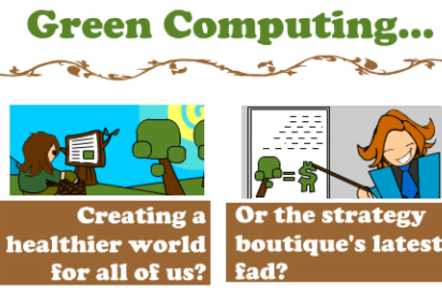 Microsoft's efforts to improve its less than stellar environmental credentials have received a boost with the news that the entire firm will be going carbon neutral as of 1 July.
Announcing the decision, which kicks in at the start of Redmond's new financial year, COO Kevin Turner said the commitment would cover all of the firm's direct operations, including datacentres software development labs, air travel, and office buildings.
Microsoft is also rolling out a 'carbon price and charge-back model' to all units designed to incentivise all business groups to reduce emissions, he said.
We have created an accountability model which will make every Microsoft business unit responsible for the carbon they generate – creating incentives for greater efficiency, increased purchases of renewable energy, better data collection and reporting, and an overall reduction of our environmental impact.

To put this into action, we're creating a new, internal carbon fee within Microsoft, which will place a price on carbon. The price will be based on market pricing for renewable energy and carbon offsets, and will be applied to our operations in over 100 countries. The goal is to make our business divisions responsible for the cost of offsetting their own carbon emissions.
Microsoft said it also plans to set efficiency targets to reduce energy consumption and air travel, purchase more renewable energy and set goals to reduce waste and water use.
The announcement will be a boost for the Asia Pacific region, which is the world's largest consumer of resources such as fossil fuels and industrial minerals. A report cited by Redmond from the United Nations Economic and Social Commission for Asia and the Pacific (ESCAP) claimed that APAC accounts for 60 per cent of global materials use.
"Global energy demand is predicted to grow by 33 per cent between 2010 and 2035 – with 50 per cent of that increase in demand expected from China and India alone," said UN executive secretary for ESCAP Noeleen Heyzer.
"Asian growth currently depends on fossil fuels for 80 per cent of our primary energy supply."
The Asian Development Bank, meanwhile, warned in a report last week that Asia's rapid economic growth has come at the expense of the environment, with CO2 emissions likely to more than triple by 2050 if current trends continue.
"The low-carbon development agenda needs to expand beyond energy to cover all sectors," said Asian Development Bank Insitute dean Masahiro Kawai. "Innovation at the economy-wide level holds the key for developing Asia to decouple future economic growth from high carbon emissions and a high rate of resource use."
Microsoft does not have a great environmental track record but is no worse than some of its rivals, according to the most recent piece of research from Greenpeace.
The How green is your cloud? report urged Microsoft, Apple and Amazon to improve their green credentials and be more transparent about their energy sources, claiming that firms "are all rapidly expanding without adequate regard to source of electricity, and rely heavily on dirty energy to power their clouds".
®