HP intros not-quite-Ultrabook Sleekbook laptops
Reserves Ivy Bridge chippery for new Envy Spectre
Not happy with the Ultrabook brand, or the notebook moniker? HP has a third: Sleekbook.
What is a Sleekbook? It's an HP laptop that doesn't quite meet the specifications Intel has demanded any laptop vendor using its Ultrabook trademark must adhere to.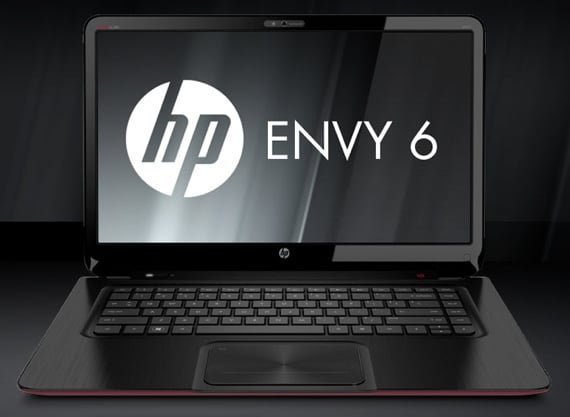 Take HP's Envy 4, which comes with one of Intel's second-generation - Sandy Bridge - Core i3 and i5 CPUs, 4GB of memory and a 500GB hard drive. The storage can be augmented with an 32GB Flash cache "for faster performance1 and upgrade to Intel Ultrabook", as HP puts it.
The Envy 4 has a 14in, 1366 x 768 display driven by the CPU's integrated graphics or AMD's "discrete class" Radeon HD 7670M GPU. It has 2.4GHz 802.11n Wi-Fi and USB 3.0.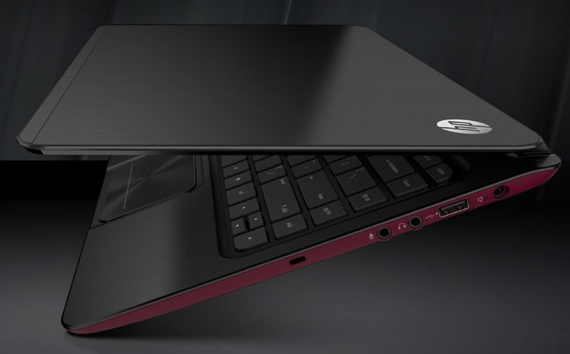 It's accompanied by the Envy 6 Sleekbook, a 15.6-incher - but with a 1366 x 768 resolution - equipped with second-gen Core i5 CPUs, 4GB of Ram, a 500GB HDD, Radeon HD 7670M graphics and 2.4GHz Wi-Fi.
In the states the Envy 6 starts at $800 (£496) and the Envy 4 at $700 (£434). Over here, prices start at £549 including VAT. The two machines ship here in July.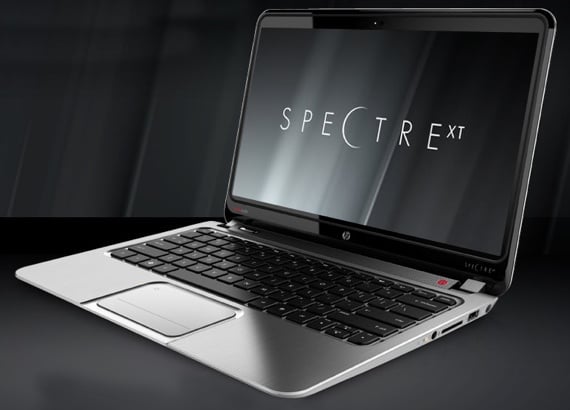 HP also introduced a true Ultrabook yesterday, the Envy Spectre XT, a 13.3in, 1366 x 768 machine with a 128GB SSD, Gigabit Ethernet, USB 3.0, HDMI and presumably - since HP avoided mentioning it - a processor from Intel's yet-to-be-launched Ivy Bridge Ultrabook series.
Clad all in metal, the XT is 14.5mm thick. HP said the XT is expected to be available end of June with a starting price of £899. ®