Oz candidate menaces Facebook users
Ex-soldier's ballistic response to satirical article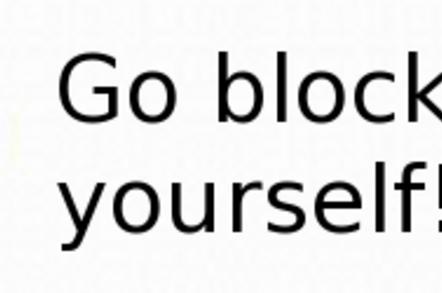 A Facebook satire in Tasmania has turned into a cyber-bullying row involving a local political hopeful.
It was neither original nor especially funny when Tasmanian satirical Facebook page The New Examiner borrowed a premise from The Onion. "Candidate may have lied about heroic death in Vietnam", read the original, with local candidate Andrew Nikolic and Afghanistan substituted to localize the joke.
Nikolic, however, took such exception to the mildly-amusing borrowing that he not only blasted it from his Facebook page, he also took to publishing the names and, where he could find them, other details such as employment, of people who had merely hit the "like" button.
According to the Tasmanian Times, the candidate threatened that if the offending Facebook post wasn't removed, he would "write to the employers of all the individuals who had 'liked' the story" – and to back the threat, his message to The New Examiner included the names and employers of 17 individuals who had liked the page.
To be fair, Nikolic noticed the hostility that resulted when his threat reached the public, removing his post while still maintaining that he was reacting to "misguided attempts at humour when they relate to military service".
Which probably puts El Reg on the watch-list as well, since the now-candidate came to our attention as a brigadier, speaking up to defend Defence's funding of breast enhancement surgery for some female sailors back in 2007.
While his statements then seemed reasonable enough, we're probably bound to say that this time around, he's boobed: even though The New Examiner seems to have removed its original post, the Streisand Effect is now in play. ®
Sponsored: Webcast: Build the next generation of your business in the public cloud