O2 is to equip the Costa chain of coffee shops with free Wi-Fi.
But the cellco said the service, which is gratis no matter what mobile operator you use, is limited to 30 minutes' access.
Costa said that's typically how much time punters spend over their lattes and and pain aux raisins, but folk who want to surf for longer can get free unlimited access if they sign up for Costa's Coffee Club, the chain's free-to-join collect-points-for-free-drinks loyalty scheme.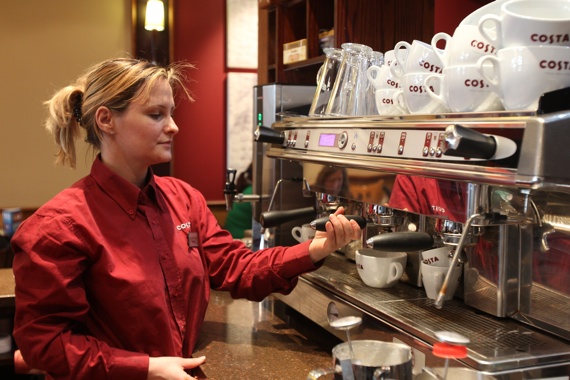 O2 didn't say how many of Costa's 1300 shops will get its hotspots. The roll-out has started in London, and will continue through 2012, but O2 and Costa would only say the partnership will benefit "many" customers.
O2 is pushing its high-street Wi-Fi landgrab aggressively. In March, it said it was equipping 1600 O'Neill's, Nicholson's, All Bar One, Brown's, Harvester and Toby Carver eateries and boozers with free wireless internet access.
Last month, O2 displaced BSkyB-owned The Cloud from 1200 McDonalds fast-food joints. ®
Sponsored: Webcast: Simplify data protection on AWS